TORONTO, November 27, 2019 – Woodbine Entertainment has designated Saturday, Dec. 7 as "Eurico Rosa Da Silva Day" at Woodbine Racetrack to celebrate the career of the top jockey, who announced earlier this year that he will be retiring at the conclusion of the 2019 Thoroughbred meet.
Da Silva is en route to earning his sixth title as Woodbine's leading jockey. He first topped the standings in 2010 and has won the riding title in each of the last four campaigns (2015-2018). Last year, he set the record for most wins in a single meet at Woodbine with 237 victories.
A six-time Sovereign Award winner as Canada's Outstanding Jockey, Da Silva has more than 2,000 career wins including victories in all three legs of the Canadian Triple Crown and each of Woodbine's signature races.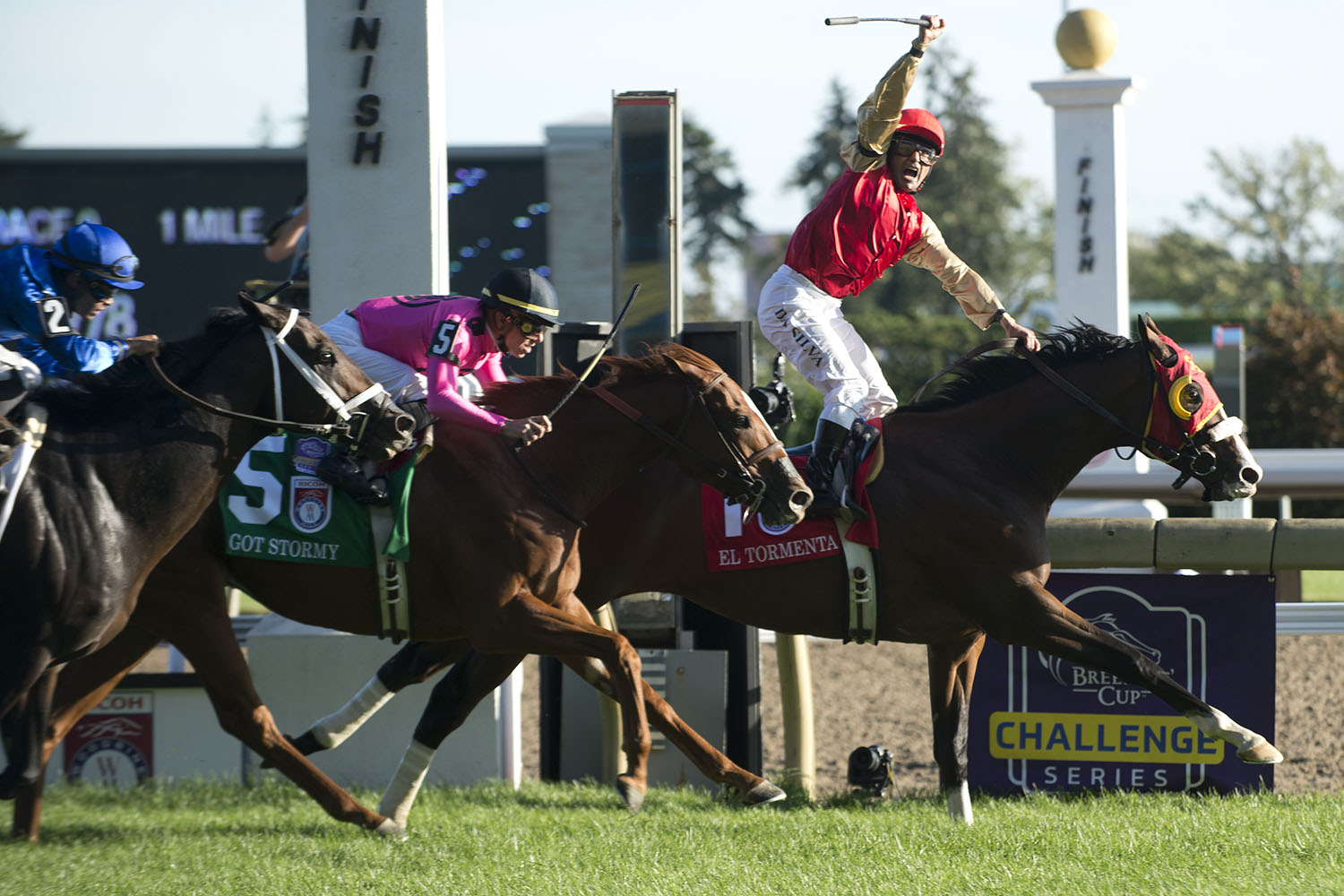 Da Silva will take part in a special meet and greet session with fans and sign autographs prior to the afternoon's racing program from 11:30 a.m. to approximately 12 noon on the second floor of the grandstand near Guest Experience Central.
Woodbine has designed commemorative t-shirts, featuring Da Silva's popular catchphrase, "Good Luck To Everybody," in partnership with Old Smoke Clothing Co., a lifestyle brand celebrating the sport of Thoroughbred racing. The first 250 fans to make a minimum donation of $5 to LongRun Thoroughbred Retirement Society at their booth onsite Saturday will receive one of the t-shirts. The limited-edition t-shirts will also be available to purchase for $40 after the event on Monday, Dec. 9 at www.oldsmokeclothing.com.
A special winner's circle ceremony will by held during the racing program, which gets underway at 1:05 p.m., to thank Da Silva for his contributions to the sport and honour his achievements.
Da Silva will continue riding at Woodbine until the meet finale on December 15 before turning his focus to his family and becoming a life coach for other athletes.
Please join Woodbine on December 7 to wish good luck to Eurico in his future endeavours!