TORONTO, January 8, 2018 – Welcome to the first edition of the weekly Woodbine Snowbirds Report, now in its eighth year, chronicling the winter adventures of Woodbine-based trainers and jockeys currently plying their trade south of the border.
A number of Woodbine trainers have begun their winter racing campaigns following Woodbine's closing day on December 16, including Bill Tharrenos, who has recorded a pair of runner-up finishes in four starts so far at Gulfstream Park in Hallandale Beach, Florida. Tharrenos recorded just one starter last week, as Perfect Tay finished fourth on January 1.
Tharrenos has made Gulfstream Park his winter home since 2014. This year, he has a string of now seven horses at Gulfstream, losing one to the claim box as Ellas My Love was claimed by trainer Jorge Navarro out of his start on December 29. Tharrenos said he's been pleased by the early results this winter.
"They are running good, so I'm not going to complain," he said. "I've been doing it now for a while. Things are going well. We've got some babies down as well in training in Ocala."
Among the Tharrenos string at Gulfstream Park this winter is a pair of Queen's Plate prospects, including My Silencer and the unraced Capture the Music. My Silencer made some noise in his first start at Woodbine on October 31, taking the Frost King Stakes by 3 1/2-lengths over seven furlongs. In his subsequent start around two turns, My Silencer finished third in the Kingarvie Stakes, but Tharrenos said the son of Silent Name had a legitimate excuse.
"When he stumbled out of the gate, he grabbed a piece of his quarter," he said. "He's just going easy now and he's blooming into a decent three-year-old. He's doing really good. He's up for a big work this weekend."
Tharrenos is hoping to get at least one start into My Silencer before making the trip back north to Woodbine in the spring time. A couple of potential target races include the Grade 3, $100,000 Dania Beach Stakes on February 2, or the $125,000 Cutler Bay Stakes on the meet's closing day on March 30.
"I'll run him once in a stakes down there," Tharrenos said. "We're looking at that on the grass. We're looking at a mile for straight three-year-olds. We're going to breeze him this weekend and the sky's the limit if he's going the way he's going. I'm really happy with him. We're excited to see what's going on."
Meanwhile, Tharrenos is also high on Capture the Music. The son of Prince of Wales Stakes winner Uncaptured has been breezing at Gulfstream Park and could be ready to make his debut soon.
Tharrenos also has another three-year-old, Stolen Identity, down with him at Gulfstream Park. Stolen Identity was an impressive debut winner for Tharrenos back in July and is looking to get back on track following an illness ahead of his start in the Bull Page Stakes on September 23. Tharrenos said it might take a bit longer for Stolen Identity to get settled following the trip from Woodbine.
"He's doing well," he said. "When he shipped, he got a bit of skidness and stuff like that. He's going to take a little more time, but he's doing well."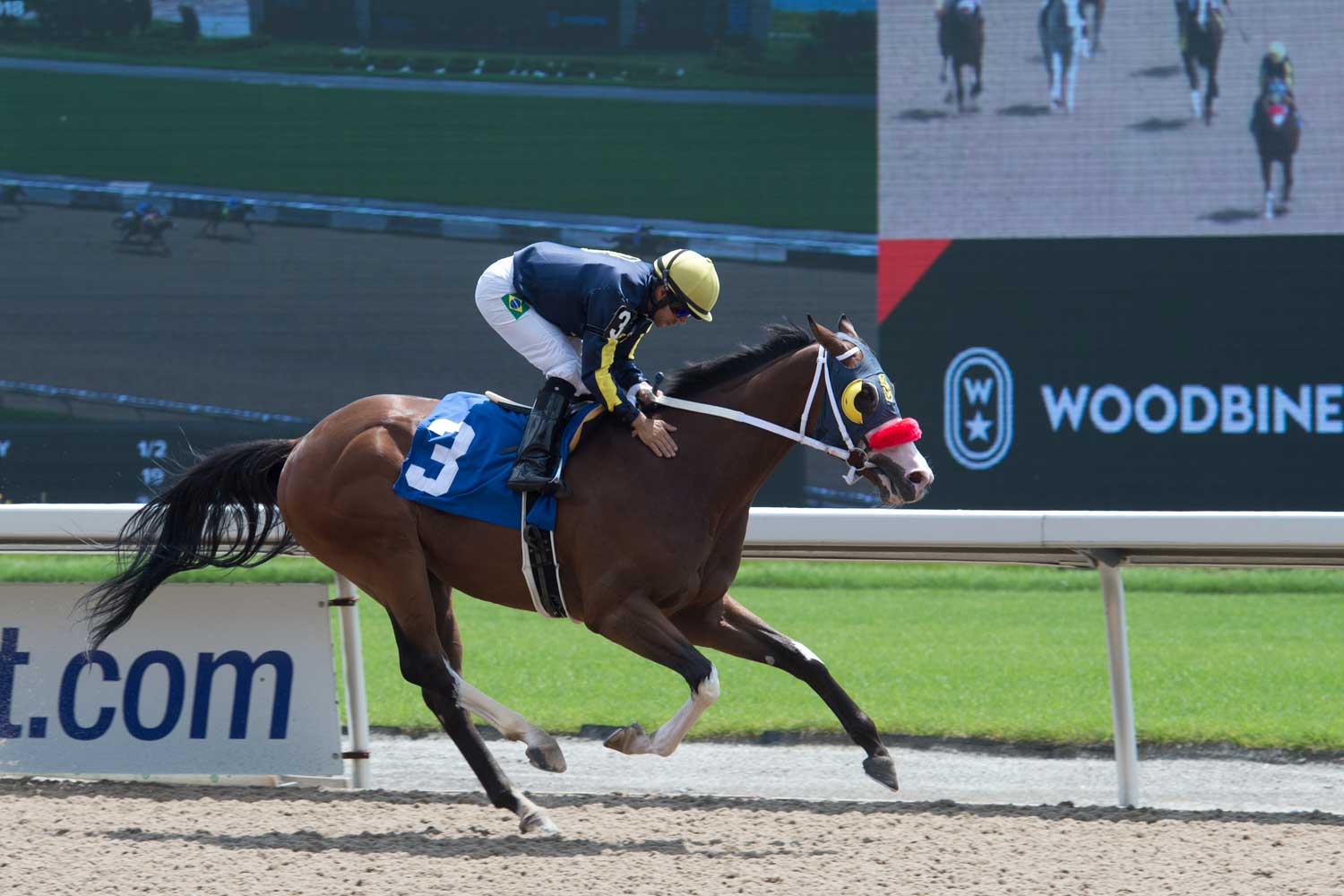 Tharrenos won four races at Gulfstream Park last winter and is hoping to build on that number this year. While he's sent out four runners so far this winter, things should start to pick up for Tharrenos once his horses get more accustomed to the weather conditions in South Florida.
"You have to give them some time to adjust because it's been hot," he said. "Hopefully, we can light up the boards."
***
A pair of Woodbine trainers recorded wins last week, including Mark Casse, who had a pair of winners. Casse won at the Fair Grounds with Beautiful Ballad on January 5 and also sent out Siding Spring to a win at Gulfstream Park on January 6. In all, Casse recorded two wins, a runner-up finish and two third-place finishes from 13 starters across his strings at Gulfstream, Fair Grounds and Aqueduct last week.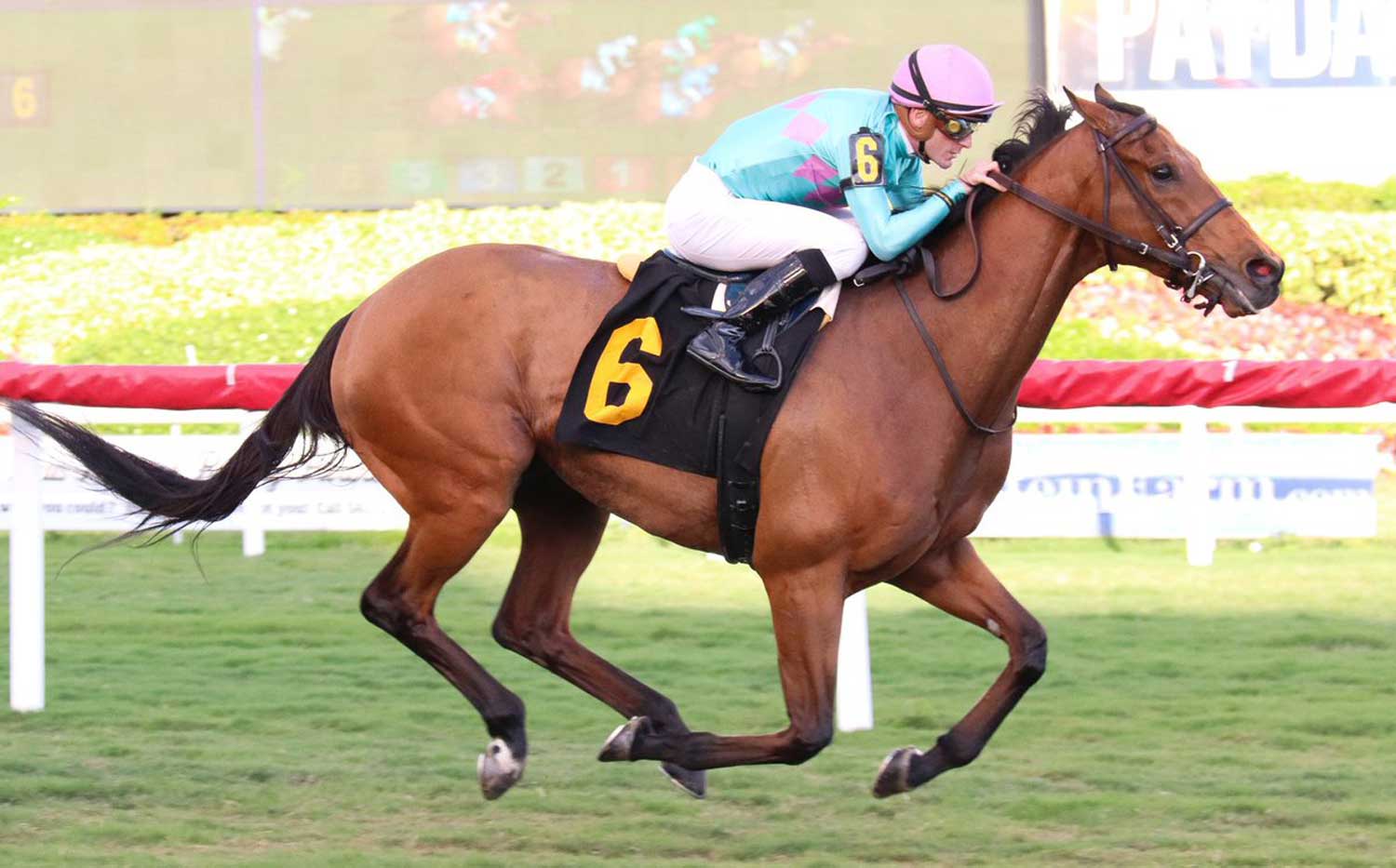 Michael Maker, who had a string at Woodbine last season, recorded three winners last week. A pair of those winners came at Turfway Park, including Red Hot Kitten on December 31 and Shackled on January 4. Savvy Shipman also won at the Fair Grounds on January 4. Maker also had a pair of runners hit the board in stakes events at Gulfstream Park on January 5, including Henley's Joy, who finished second in the Kitten's Joy Stakes, and Red Rounder, who finished third in the Ginger Brew Stakes. In all, Maker recorded three wins, two runner-up finishes,and three third-place finishes from 21 starters last week.
***
Five Woodbine jockeys were also in action last week, including Luis Contreras, who recorded three wins in 11 starts at Sunland Park. All of his victories came on on the January 6 card, including Singing Mary in race one, City Lights Who in race four, Vic Tories in race five. Contreras also recorded a runner-up finish with Uncle Goyle on January 1.
Ademar Santos also found the winner's circle at Tampa Bay Downs, as La Sirenita was awarded the win via disqualification on January 2. In all, Santos recorded a win, a pair of runner-up finishes and a third-place effort from eight starts last week.
Chantal Sutherland had 10 mounts at Fair Grounds last week, recording a runner-up finish on Crimson Feline on January 5 and a pair of third-place efforts with Champagne Diva on January 1 and Ide B a Classic on January 5.
Kirk Johnson had a pair of mounts at Mahoning Valley last week, including Fainne Gal (11th, January 2) and Commissioned (7th, January 5).
Rafael Hernandez rode Pour It Out to a ninth-place finish at Aqueduct on January 5 in what was his only mount of the week.
***
Here's a look at how the other Woodbine trainers fared last week, in alphabetical order, starting with Willie Armata, who sent out a trio of starters at Penn National. A pair of runners finished fourth, including Celtic Ring on January 3 and Be the Change on January 4, while Majestic Goldminer ran fifth on January 2.
Roger Attfield sent out a pair of starters at Gulfstream Park last week, including Secret Path (6th, January 5) and Shakhimat (7th, January 6).
Josie Carroll also sent out a pair of runners at Gulfstream Park last week, including I Wonder (6th, January 1) and Drink in My Hand (4th, January 4).
Steven Chircop hit the board with three of his four runners last week, including Another Girl, who ran second at Penn National on January 2, Grand Oasis, who ran third at Laurel Park on December 31, and Romantic Bliss, who ran third at Penn National on January 5. Chircop's other starter of the week, Meet You At Home, ran eighth at Penn National on January 2.
Ami's Artie finished sixth at Gulfstream Park on January 2 and was the only starter for Nicholas Gonzalez Jr. last week.
Barb Minshall sent out Soldier in Pink to a seventh-place finish at Tampa Bay Downs on January 5.
Steve Owens recorded a third-place finish with Emperor John on January 6 at Gulfstream Park. Owens also sent out Eminent Force to a seventh-place finish on January 1.
Josie's Riddle finished fifth at Tampa Bay Downs on January 6 for John Simms.