TORONTO, December 27, 2017 – Welcome to the second edition of the weekly Woodbine Snowbirds Report, now in its seventh year, chronicling the winter adventures of Woodbine-based trainers and jockeys currently plying their trade south of the border.
A number of Woodbine-based jockeys and trainers headed into the holidays on a high-note last week, as two jockeys and seven different trainers got to the winner's circle. Among those was trainer Mark Casse, who recorded five wins from 15 starters across Gulfstream Park, Fair Grounds, and Tampa Bay Downs last week.
Four of Casse's five winners came at Gulfstream Park, including Southern Sis (Dec. 20), Souper Catch (Dec. 21), Machtree (Dec. 23), and Lovely Sunset (Dec. 24), while Speedmeister won at the Fair Grounds on Dec. 22.
Casse also recorded three runner-up finishes from Soulshine (Dec. 20, Gulfstream Park), Southern Greatness (Dec. 22, Gulfstream Park), and Oroscopo (Dec. 23, Gulfstream Park), and a pair of third-place finishes from Devise (Dec. 24, Gulfstream Park) and Magical Sky (Dec. 24, Gulfstream Park).
Casse's strong start to the winter is coming on the strength of another successful season at Woodbine, among other locales. Despite having his run of 10 consecutive training titles ended this past season by Norm McKnight, Casse finished the meet with 96 wins, his third highest Woodbine win total, and also led all trainers with 18 stakes victories and eight graded stakes wins.
"I wasn't disappointed at all," Casse said of not securing the training title. "Norm McKnight had a great year, but I think it's apples to oranges. He had a tremendous win percentage and did well. I tip my hat to him."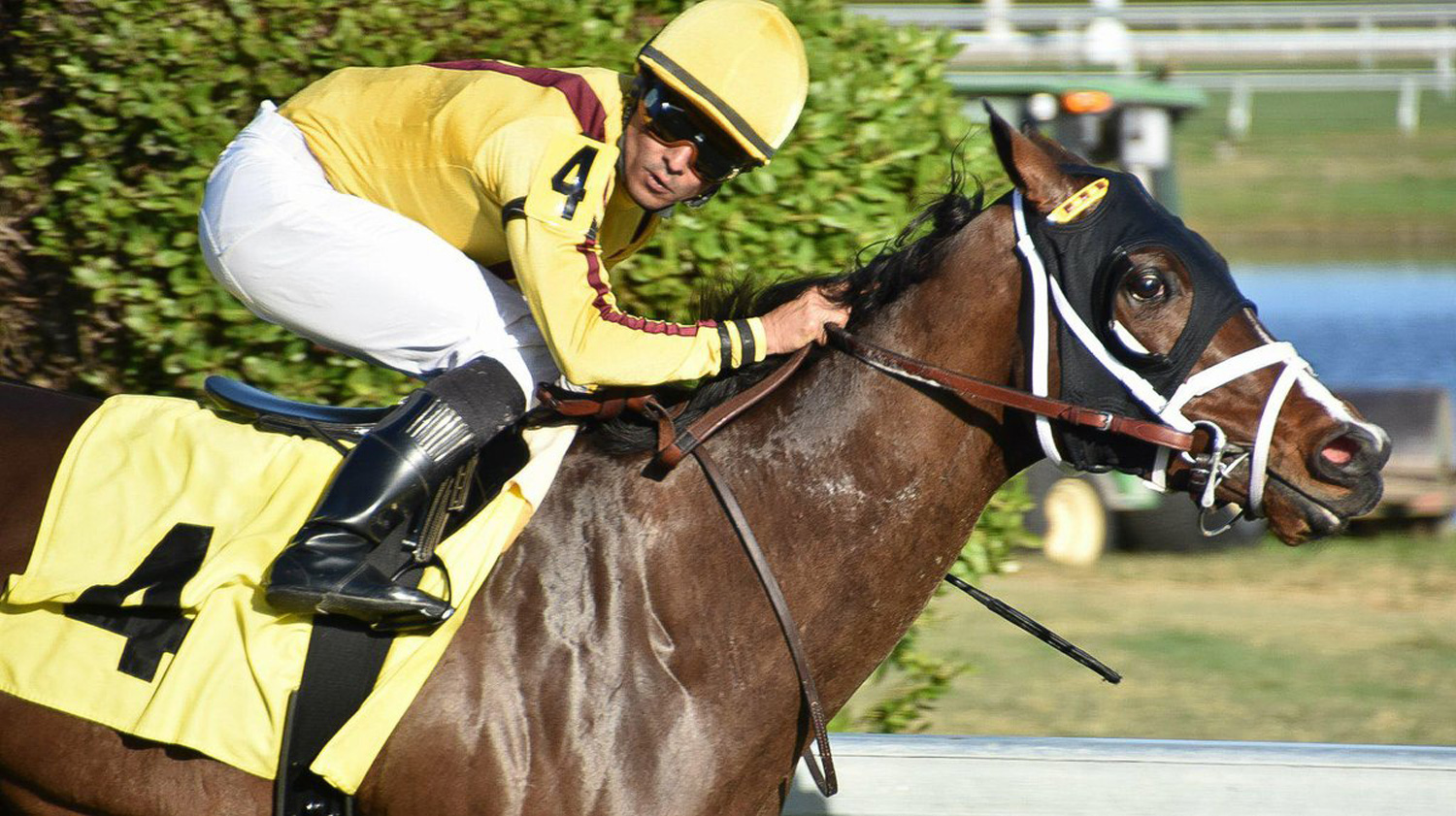 Perhaps the highlight of Casse's meet was his second consecutive Grade 1 Ricoh Woodbine Mile win with World Approval, who parlayed that success into a victory in the Grade 1 Breeders' Cup Mile at Del Mar. Several other stars also appear to be emerging out of the Woodbine string this year, including multiple graded stakes winning two-year-old filly Wonder Gadot.
"I thought we had a great year at Woodbine, but more importantly, horses that came out of Woodbine were successful for us in North America," Casse said. "Horses like Wonder Gadot and Road to Victory. That in and of itself was more important. We won a lot of stakes. We came out of there healthy so it was a great year."
Speaking of Wonder Gadot, the Ontario-bred daughter of Medaglia d'Oro appears to have a busy winter ahead of her. After winning the Grade 2 Demoiselle Stakes at Aqueduct in her most recent start on December 2, Casse has his eye on the Grade 1 Kentucky Oaks at Churchill Downs in May. Wonder Gadot is currently back with Casse at his training center in Ocala, Florida, but could run again in the $150,000 Silverbulletday Stakes over one mile and seventy yards on dirt at Fair Grounds on January 13.
"We're really fortunate right now," Casse said. "Probably of the top 20 two-year-old fillies in North America, we have five of them. She's right up there at the top of the class. I was going to give her a little more time, but she's doing so well that now I'm thinking of running her in the Silverbulletday at Fair Grounds."
Wonder Gadot's affinity for Woodbine's Tapeta was also on display in her dominant win in the Grade 3 Mazarine Stakes on October 7, leading Casse to believe that she is also one of his main contenders for next year's Queen's Plate.
"That's a big target on our picture," he said. "Hopefully, the Kentucky Oaks and the Queen's Plate. She loves the synthetic and she would love a mile and a quarter. We're not going to lose sight of that either."
Casse has a number of other early Plate prospects in his stable, including another horse that ran in the Breeders' Cup, Flameaway. Flameaway broke his maiden at Woodbine in May before going on to win the Skidmore Stakes and the Grade 3 Bourbon Stakes in two of his next three starts. He finished a close eighth in the Grade 1 Breeders' Cup Juvenile Turf at Del Mar in his most recent start, and could make his three-year-old debut in the $100,000 Kitten's Joy Stakes over 7 1/2-furlongs on turf at Gulfstream Park on January 6.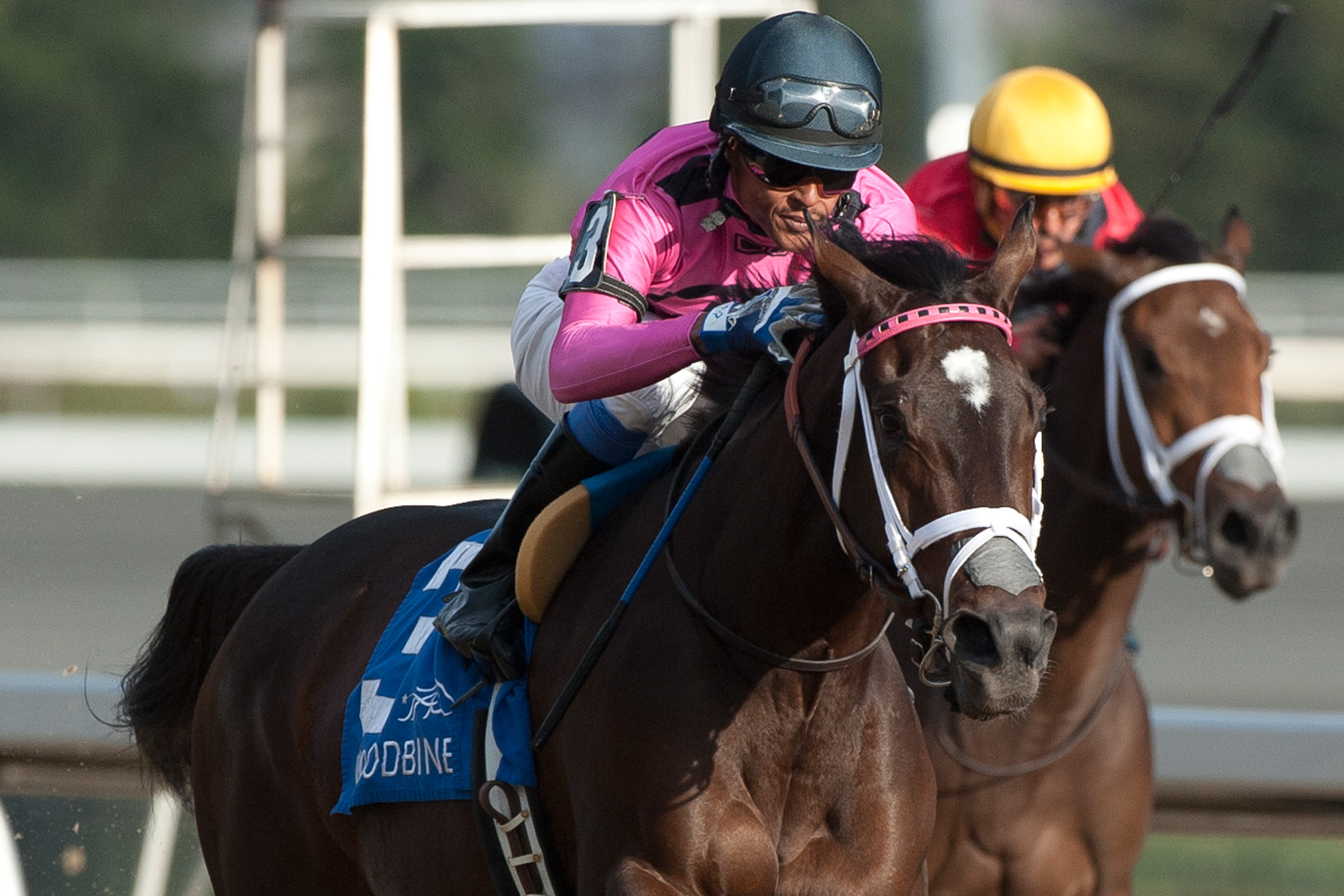 "He's definitely a horse that we're looking at the Queen's Plate with," Casse said. "He's probably going to make his first start of the year next week."
Another Plate prospect making his way back to the races is Blueblood, who started his career off with a pair of wins at Woodbine over the summer, which included a win in the Victoria Stakes. After a lengthy layoff, he's now back in training at Casse's training center, and the Queen's Plate is a long-term target.
"He's doing well," Casse said. "He appears to be a synthetic and grass horse. We'll probably see him run sometime towards the later part of January on the grass somewhere."
Finally, another horse to look out for this winter is Coronation Futurity runner-up Neepawa. Despite being a maiden, Casse said Neepawa is training well in Ocala and has high hopes for the son of Scat Daddy going into next season.
"I think Neepawa is a hidden gem," he said. "He was just starting to come to life the later part of the year. I'm really excited with the way he's training right now in Ocala. He's training so well, I'm going to give him a chance on the dirt sometime soon. He's a horse that if he continues to progress, he's going to be a Queen's Plate horse. I really like that horse a lot."
*
Willie Armata recorded a pair of winners at Penn National on December 23, as Donnas Sweet Heart won the fifth race of the day and Friendship Ring won the seventh. Armata's other starter of the week, Poly Anna, finished eighth on December 22.
After picking up a stakes win in the first edition of the Snowbirds Report, Roger Attfield was back in the winner's circle last week with Kylla Instinct at Gulfstream Park on December 20.
Julie Belhumeur picked up a win with Ryoan in her only start of the week at Tampa Bay Downs on December 20.
Michael Blake recorded a win from a pair of starters at Laurel Park last week, as Ole Ole Ole got to the line first in the ninth race on December 22. Blake's other starter of the week, Good Deed Indeed, finished eighth on December 23.
Nick Caruso sent out Gizmothemogwaijedi to a win at Penn National on December 21. Caruso's other starter of the week, Two Cuties, finished ninth at Penn National on December 20.
Scott Fairlie recorded his first win of the winter with Hipp Smitt at Penn National on December 22. Fairlie also hit the board with his other starter of the week, Off Road, who finished third at Penn National on December 23.
*
Jockey Rafael Hernandez recorded a pair of winners last week at Aqueduct, as he rode The Great Samurai to a victory on December 22, and Frozen Angel to a win on December 23.
Kirk Johnson hit the board with all four of his mounts at Mahoning Valley last week, picking up a win with Colby Ol' Fashion on December 23. Johnson's other three mounts all finished third, including Barnesland (Dec. 19), Power Pop (Dec. 20), and Lions Play (Dec. 23).
Sheena Ryan recorded her first three starts of the winter at Tampa Bay Downs last week, with her best finish coming on Critical Humor (5th, Dec. 23).
*
Here's a look at how the other Woodbine trainers fared last week, in alphabetical order, starting with Steven Chircop, who recorded a pair of third-place finishes at Penn National on December 23 last week with Over Sensual and Jazz Session.
Gail Cox sent out Nature's Fortune to a sixth-place finish at Gulfstream Park on December 23.
Mike De Paulo had a runner-up finish from two starters at Gulfstream Park on December 23, as Hidden to Win ran second in the ninth race of the day. De Paulo's other starter, First Goal, finished eighth in the 10th.
Ain't My Fault finished fifth on December 22 at Gulfstream Park for Nicholas Gonzalez.
Nick Mileni Jr. sent out Im On It to a fourth-place finish at Penn National on December 23.
Malcolm Pierce saddled a trio of starters on December 23 at Tampa Bay Downs, with Science Fiction hitting the board with a third-place finish. Noble Thought and Malibu Secret finished fourth and seventh in their respective races.
John Simms also sent out three starters at Tampa Bay Downs last week, including the aptly named Festivus (4th, Dec. 20), Magic Holiday (11th, Dec. 22), and Gold Shark (10th, Dec. 22).
Stormbeam finished fourth at Gulfstream Park on December 24 for William Tharrenos.
Michael Wright recorded a pair of starters at Tampa Bay Downs last week, including Unbridled Piper (5th, Dec. 22) and Dash of Dazzle (4th, Dec. 23).