TORONTO, September 26, 2019 – Thor's Rocket, a six-year-old son of Old Forester, and jockey Justin Stein will take on four other rivals in the Grade 3 $125,000 Durham Cup, one of two (Grade 3 Ontario Derby) stakes events on the slate this Saturday at Woodbine.
Bred and trained by Paul Buttigieg, who co-owns with Gus Vlahos, Thor's Rocket is a five-time winner – with a total of 15 top-three finishes – from 24 starts.
Stein, aboard the Ontario-bred for the past three starts, is effusive in his praise for Thor's Rocket ahead of the Durham Cup, a 1 1/8-mile main track test for three-year-olds and upward.
"He's a cool dude," said the rider who returned to the saddle in 2019 after a three-year absence. "He's the kind of horse in the morning that when he works, he just works. He just does his thing. The way he does it, it doesn't look like much. He just gallops, basically, just stretching his legs right out, and taking a few deep breaths. That's the way he runs, too. He's a big galloper. He has to settle into stride, and then he can run all day. He's been very consistent, and getting better and better it seems."
Thor's Rocket debuted on June 3, 2016, at Woodbine. He finished fifth, at 33-1, in a five-furlong main track race.
Fifteen days later, he broke his maiden, pulling off an 11-1 upset in a 6 ½-furlong race at the Toronto oval. It was the start of a streak that yielded four wins from five starts, including a triumph in the Vice Regent Stakes on October 2.
Thor's Rocket, who posted four wins and a third from eight starts that campaign, had a trying second year at the races, one in which he failed to net a top-three finish in five starts.
In 2018, he rebounded nicely, winning one race, along with a pair of seconds and four third-place efforts.
So far this season, Thor's Rocket has finished third in the Steady Growth Stakes (June), second in the Grade 3 Seagram Cup (August), and most recently, second, just a head back of winner Kingsport, in the Elgin Stakes (late August).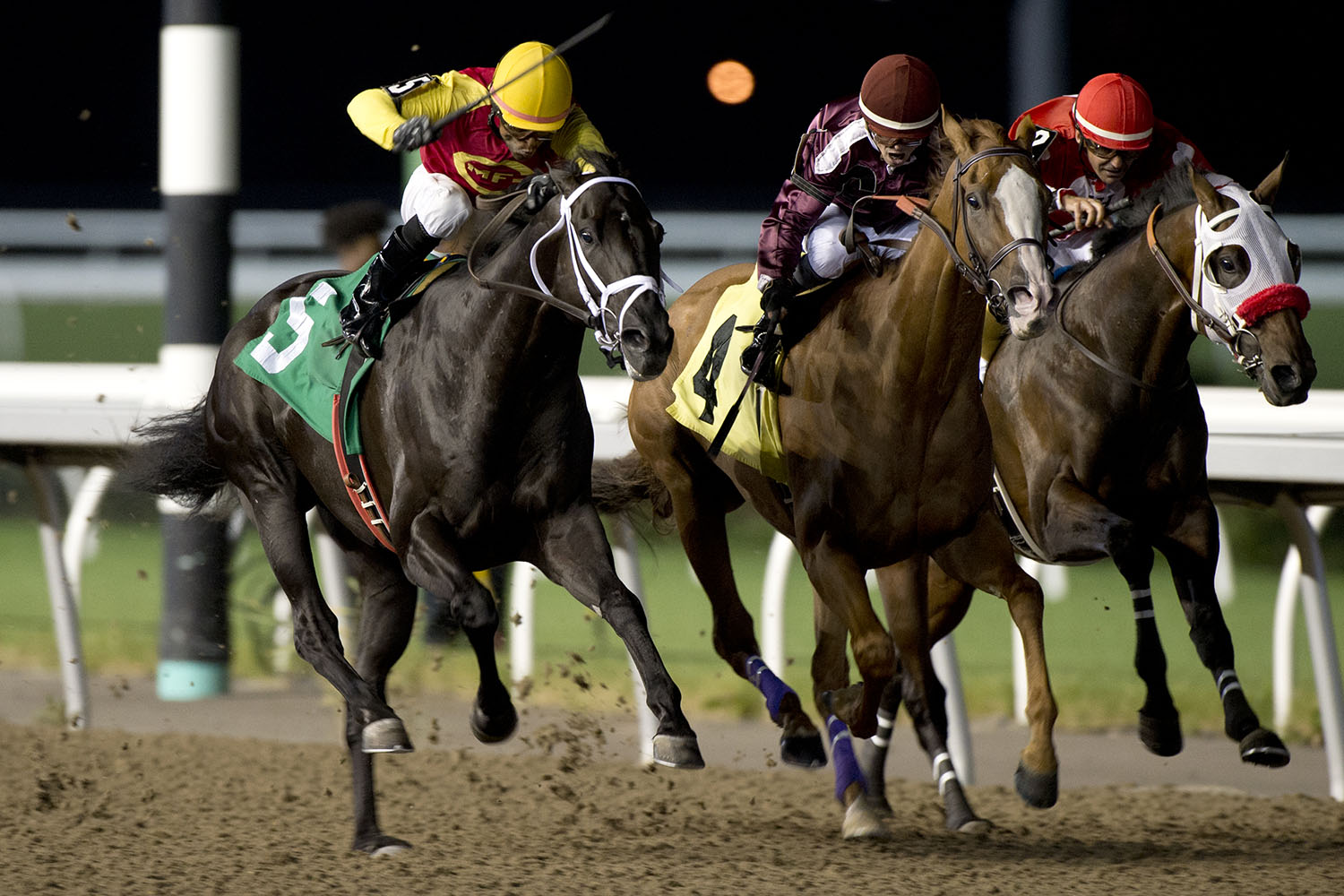 "He hasn't run a bad one this year," said Stein, who won the 2012 Queen's Plate with Strait of Dover. "Even the first one (Steady Growth), where he was a little sharp early, he ran a decent third. He's an honest racehorse. In his most recent one, you watch the head-on replay of that race, and those two horses (Thor's Rocket and Kingsport) are running that race by themselves. They're head-and-head, and straight as arrows, six inches apart, and eyeballing each other trying to win. It just shows how much of a racehorse he is. He knows what he's doing. He gets that little bit of guidance from me, and he does the rest."
Stein believes he and Thor's Rocket can go one better this Saturday. The British Columbia native, one win shy of 1,050 career victories, is happy to be back in the saddle again, especially with horses like his Durham Cup mount.
"I have a different attitude, a different feeling in my energy, and for lack of a better word, in my soul or spirit," offered Stein. "I think these horses feel that. I'm calmer and quieter inside. This horse is a quiet horse. He's a lot of horse, but he focuses, so we make a good team that way. We're both focused on knowing what we need to do out there. He just travels so nicely, and has a beautiful stride. He floats out there, he really does."
The Durham Cup goes as race three on Saturday's 11-race card. The Ontario Derby is race nine. First post time is 1:05 p.m. Fans can also watch and wager on all the action via HPIbet.com.
$125,000 DURHAM CUP
Post – Horse – Jockey – Trainer
1 – The Great Day – Patrick Husbands – Arnaud Delacour
2 – Say the Word – Rafael Hernandez – Gail Cox
3 – Thor's Rocket – Justin Stein – Paul Buttigieg
4 – Special Forces – Alan Garcia – Kevin Attard
5 – Aheadbyacentury – Luis Contreras – John Ross