TORONTO, June 9, 2018 – Jockey Emma-Jayne Wilson received the 2018 Avelino Gomez Memorial Award during a special presentation held on the E.P. Taylor Turf Course following the second race on Saturday afternoon at Woodbine Racetrack.
Joined by her family and fellow jockeys, the 36-year-old Brampton, Ont. native was presented with the coveted Gomez Award, which is given to a person — Canadian-born, Canadian-raised or regular rider in the country for more than five years — who has made significant contributions to the sport.
Presented annually on Woodbine Oaks day at Woodbine, the honour is named in memory of one of the sport's most heralded and loved performers. The Cuban-born Gomez died of complications after a three-horse accident in the 1980 Canadian Oaks.
"Given the spectacular legacy that Avelino Gomez was and the caliber of those who have been recognized in previous years, to be considered deserving of this award is an incredible honour," said an emotional Wilson. "I am profoundly grateful for the opportunities that I have been given and I look forward to thanking those who have been instrumental in my career personally in the weeks to come. Thank you all for your support, your trust and the confidence that you have shown me throughout my career thus far. I am hoping to be back in the saddle as soon as possible."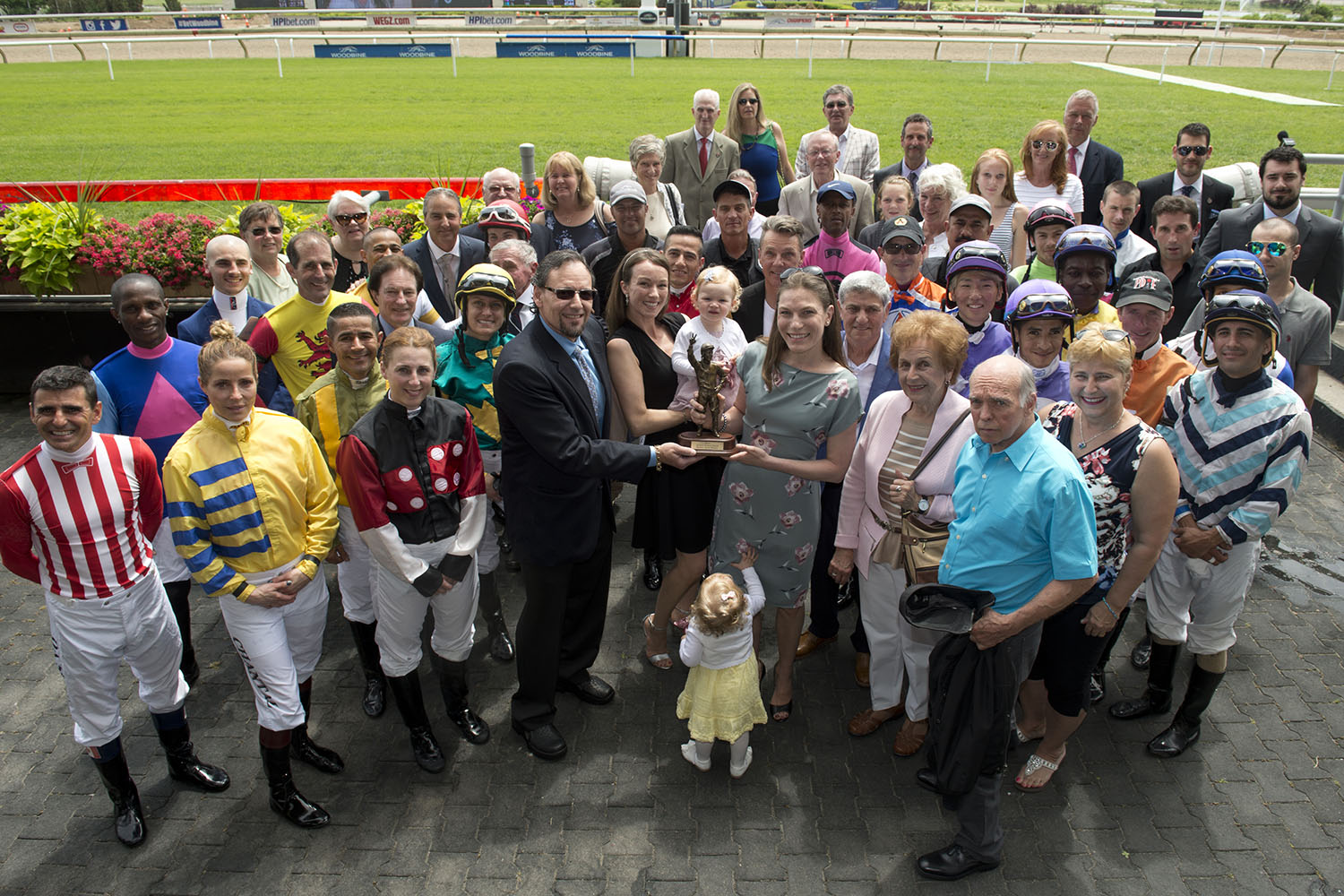 A career winner of 1,436 races and more than $70 million in purses, Wilson is eager to return to riding after being forced to the sidelines for the start of the Woodbine meet when she sustained an arm injury during morning training on the eve of Opening Day (April 21).
"It's been really tough," said Wilson of having to watch from the sidelines. "I've had major injuries in the past and they were usually near to the end of the year so you just take your licks and take your time and get ready for the next season. My injury happened the day before Opening Day, it was the morning, it was a fluke kind of shift and I came off and broke my arm at high speed.
"As of late, I have my iPad, my computer and my cell phone and all the different replay centres going so I'm just trying to keep in the loop and stay on top of things so as soon as they [the surgeons] clear me, I'll be ready."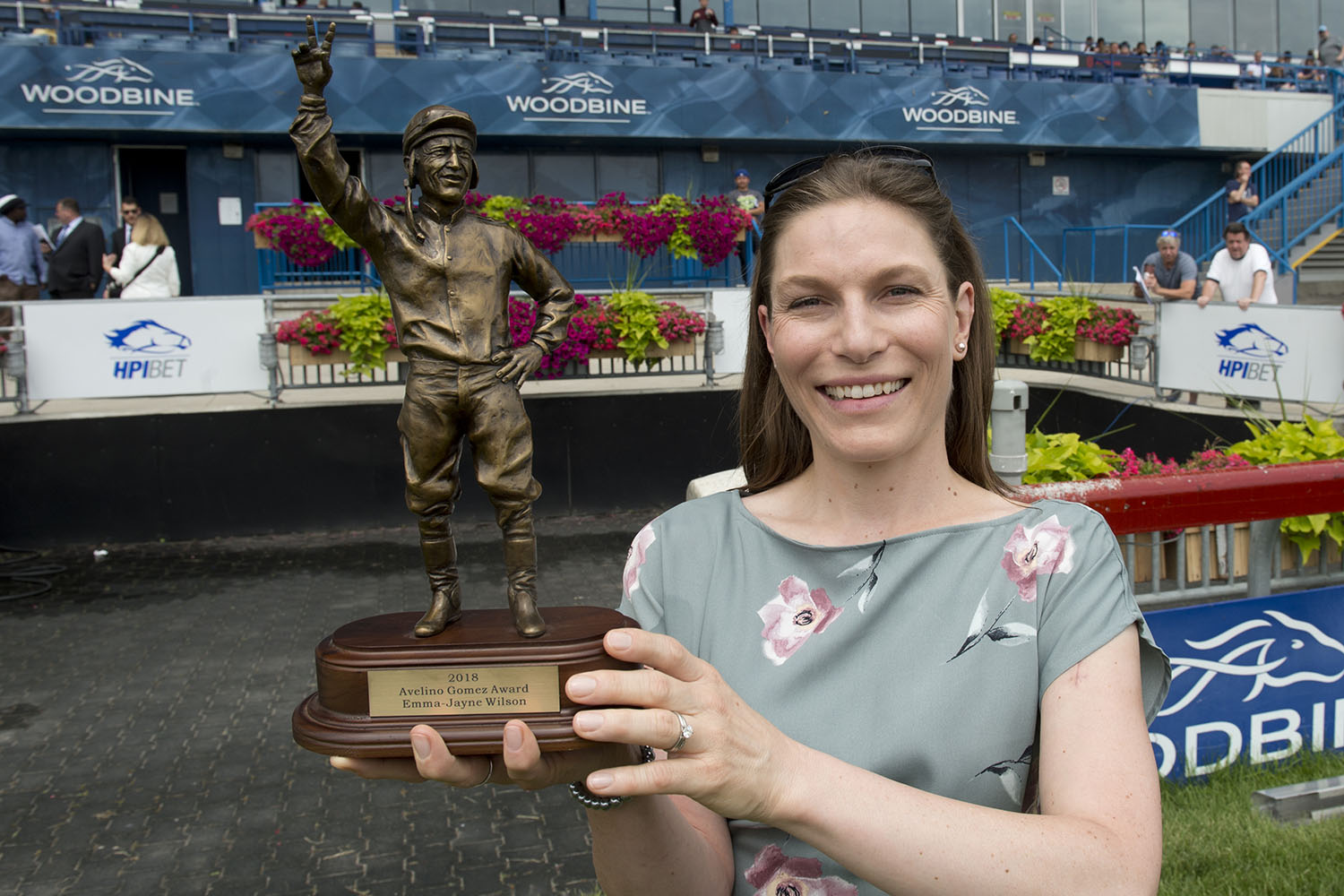 For more on Emma-Jayne Wilson, please read Woodbine's announcement story by clicking here.