TORONTO, June 5, 2019 – After a rough beginning in her last start, Bold Script looks for a mighty effort in the 64th running of the $500,000 Woodbine Oaks, presented by Budweiser, Saturday at Woodbine.
The filly classic, which attracted 10 Canadian-foaled three-year-old fillies carrying 121 pounds over one mile and one-eighth on the Tapeta, will go postward at 5:51 p.m. as the ninth race. The winner receives $300,000.
A daughter of Speightstown-Original Script, Bold Script is trained by Stuart Simon for owner-breeder Chiefswood Stable.
With two wins, including a splendid effort in the Princess Elizabeth Stakes last November, coupled with a second and three thirds from seven starts, Bold Script will now look to build upon her two 2019 starts. In March, the grey was fifth in the Grade 2 Davona Dale Stakes at Gulfstream Park and followed it up with a third in the Grade 3 Selene Stakes at Woodbine on May 18.
The latter proved to be an eventful experience before the race even got underway.
"She bumped her head in the gate and that definitely affected her," said Simon. "The good thing is that she's regrouped well and trained well after that. I expect her to run a big race on Saturday."
A carbon copy of the Princess Elizabeth score would Simon just fine.
Sent off as the 2-1 second choice in the 1 1/16-mile Tapeta event at the Toronto oval, Bold Script, five lengths in front at the stretch call, poured it on down the lane, going on to notch a 7 ½-length triumph in a time of 1:45.20.
While she hasn't won since that curtain-closing effort of her two-year-old campaign, Simon believes his filly will be at the top of her game in the Oaks.
"She's been doing great all around and I do think she will run a big, big race," he said. "I think she's just got good tactical speed, but she doesn't need the lead, which means she can be placed wherever the pace dictates. That's a big thrill. She's not one-dimensional. She doesn't need the lead and she doesn't need a hot pace up front to come from way back. She can do what you want her to do. That's probably her biggest asset."
Heading into the race, who does Simon think will be more nervous?
"I don't know," he said with a laugh. "I can imagine she'll be a little nervous and I can imagine I'll be a lot nervous. She's a little antsy in the anticipation of the race, but once she's settled and on the track, she cools down and her class comes out. As a trainer, you prepared everything well, so when you've done that, there's no real reason to be nervous. Things typically work out well when you've done all that preparation."
Adding a win in the $500,000 Canadian classic would be a nice feather in the cap for a trainer who currently sits one win away from 800 for his career.
"There's no doubt about that. You'd be very proud to say you won a race like this."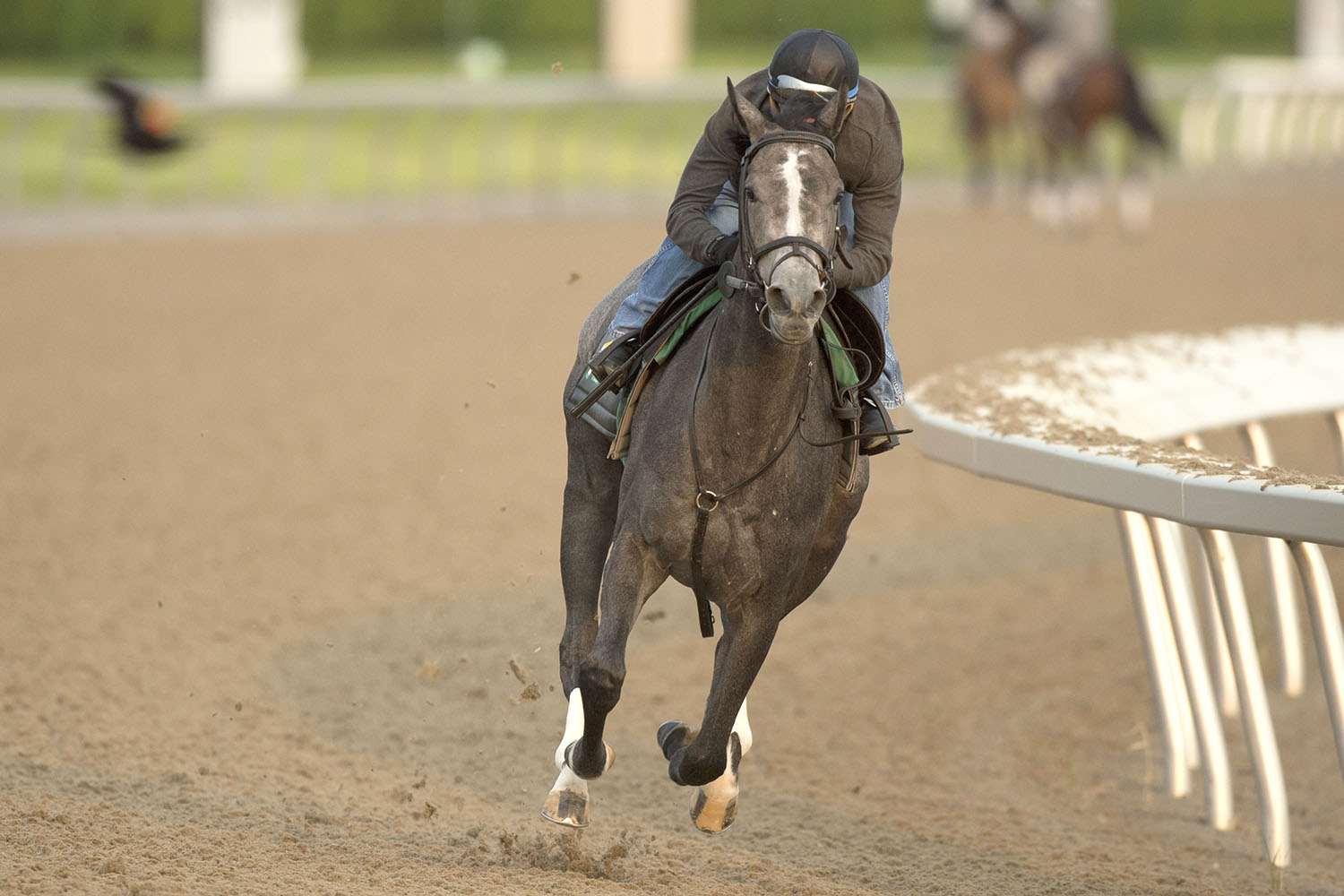 The other contenders include: Artilena, who won last year's Ontario Lassie Stakes; Desert Ride, a two-time winner from three starts; Falcon's View, a top-four finisher in five of her seven starts; Hastalavistababy, who finished second in both the Ontario Lassie and Fury Stakes; two-time winner from four starts Intanga Rose; Princess Elizabeth Stakes runner-up Lady Azalea; South Ocean Stakes champ Preferred Guest; Souciologist, who has one win, a second and a third from four starts; and Speedy Soul, winner of the Muskoka and Fury Stakes.
Last year, Dixie Moon won the Woodbine Oaks in a time of 1:50.38.
The Woodbine Oaks is the first leg of the Canadian Triple Tiara, which continues here with the 1 1/16 mile Bison City Stakes on June 30 and concludes with the Wonder Where Stakes over 1 1/4 miles on the E.P. Taylor Turf Course on August 10.
Fans can also enjoy a jockey meet and greet (12:15-12:45 p.m., on the second floor of the grandstand), great food and drink specials, as well as the presentation of the Avelino Gomez Memorial Award (Frank Barroby is this year's recipient) on Oaks Day.
Visit Woodbine.com for all the details.
$500,000 WOODBINE OAKS, PRESENTED BY BUDWEISER
PP – Horse – Jockey – Trainer
1 – Lady Azalea – Rafael Hernandez – Roger Attfield
2 – Falcon's View – Michelle Rainford – Scott Fairlie
3 – Preferred Guest – Jerome Lermyte – Mark Casse
4 – Desert Ride – Steve Bahen – Neil Howard
5 – Speedy Soul – Patrick Husbands – Mark Casse
6 – Artilena – Emma-Jayne Wilson – Catherine Day Phillips
7 – Intanga Rose – Eurico Rosa Da Silva – Sid Attard
8 – Hastalavistababy – Luis Contreras – Mark Casse
9 – Bold Script – Gary Boulanger – Stuart Simon
10 – Souciologist – Alan Garcia – Kevin Attard