TORONTO, April 14, 2021 – Each week, in the lead-up to Opening Day of the 2021 Woodbine Thoroughbred season, we'll follow some of the top storylines of key horses and horsepeople, and also share other important news, notes and highlights.
From horses on the Queen's Plate trail, to horses to keep tabs on ahead of the upcoming Woodbine season, to catching up with Woodbine trainers, the weekly report keeps racing fans and the racing community in the loop.
In this week's report, Hall of Fame trainer Mike Keogh readies his stable for 2021, Carlos Grant shares his thoughts on his Queen's Plate hopeful Derzkii, Bill Tharrenos looks back at his 2020 campaign and forward to the 2021 Woodbine season, superstar Ontario stallion Old Forester, and more.
*
Path to the Plate: Derzkii (25-1 in the Queen's Plate Winterbook)
Sire: Frac Daddy
Dam: Lady Sarah
Trainer: Carlos Grant
Owner: Fieldstone Farms Inc.
Breeder: Megan Allan & Lesley Kraus
Record: 2-1-1 from 6 starts
The latest on Derzkii… "He's doing well. He's actually doing very, very well. He had a good winter. He stayed here with us. He started back training on January 18. We were jogging him in the fields and the snow. He got turned out in the day and then he would come in at night."
On when he knew the dark bay had potential… "It's tough to say. Some of them will fool you, so you just have to wait until they start racing. When he was a yearling, he'd be running around the paddock like a madman. There would be ice and everything in the paddock, and he'd be going like a madman. I always told my wife and my brother-in-law, 'He's a freak.' Nothing will faze him. That's what you want in horse."
On his energetic ways… "He just can't stand it when you leave him in his stall. I have to train him first in the morning and when he comes off the track, he's still full of energy. He's got no shortage of energy. He's a beautiful horse to be around."
On his 2020 season… "He had a beautiful year. He came out of all the races very happy and he showed us all what he could do out there. I usually give my horses three days off, depending on how they come out of the race, but he was ready and raring to go again the day after his races. During his training, I realized he wanted to go further. After every work, I would say, 'This guy wants to go long.'"
On an equipment change… "In his third start, I noticed him looking around, so we put the blinkers on. We made that adjustment and that was all he needed."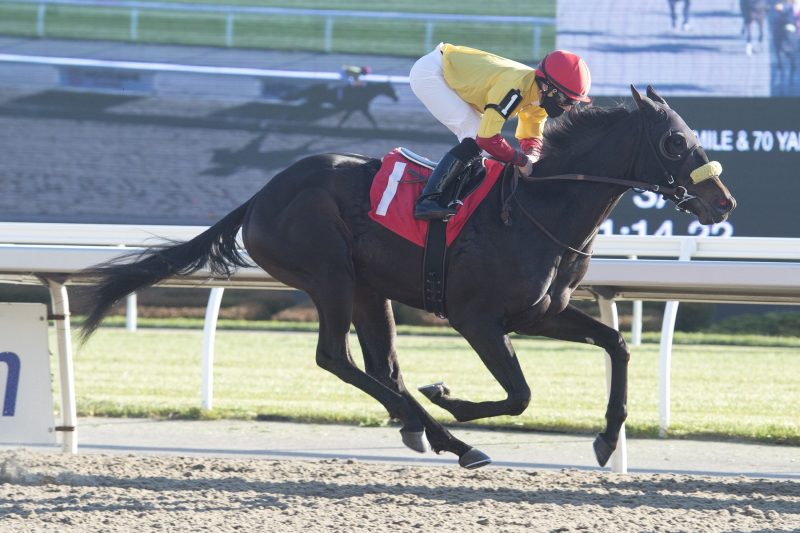 On a possible run in the Plate… "I dream about it every day, every single minute. Racing in the Plate would be a dream come true. We have to keep our fingers crossed."
*
Trainer Talk: Bill Tharrenos
Sophomore star: "I have a 3-year-old colt, Free Shipping, by Temple City, who is nominated for the Queen's Plate. We've only run him once on the turf, and it wasn't a great trip. We're moving forward and he's been training really well at Gulfstream. I'm very pleased with him."
Young ones: "I think the big thing is that we have some really exciting 2-year-olds. They are already breezing and working out of the gate. Hopefully, one of them will be a big star. We have a lot of babies and we're looking forward to that. I also have a couple older horses that are making a comeback that I'm excited about. We're just going to take things as they come."
Sunshine State: "We were knocking on the door at Gulfstream, but we were getting beat by some really good horses. Gulfstream was good. We won a couple of races and had a bunch of seconds and thirds. There's no shame in getting beat by Todd Pletcher and Chad Brown on the wire. Colebrook Farms gave me a great opportunity. We ran a big race with Clear Destination… he finished second. It was a good meet."
Praise for Woodbine: "Truthfully, I think our racetrack is the best racetrack out there. I'm looking forward to running our horses here. There is no racetrack better than ours. I'm looking forward to both our turf courses because no one has any surface like ours. They're better than beautiful and our facility is better than anywhere else. It's exciting to be back home and exciting when you think what this year could hold. I can't wait to run my first horse."
Ones to Watch:
From Canadian Thoroughbred's Jennifer Morrison…
Mike Keogh had a memorable 2020 as the Canadian Triple Crown-winning trainer was inducted into the Canadian Horse Racing Hall of Fame, joining the racing greats in this country.
Keogh comes into the 2021 season with a stable of horses owned by the late Gus Schickedanz that, for the first time, did not winter in South Carolina due to the Covid-19 pandemic.
His horses are thriving he said as they enjoyed a winter galloping around the big paddocks at Schickedanz' Schomberg, ON, farm.
The current king of the stable is Grade 2 stakes winner City Boy, co-owned by Don Howard. City Boy ended 2020 with close, runner-up finishes in the Grade 2 Nearctic Stakes (a race he won in 2019) and Vice Regent Stakes. Keogh is looking forward to getting the fleet sprinter back in action.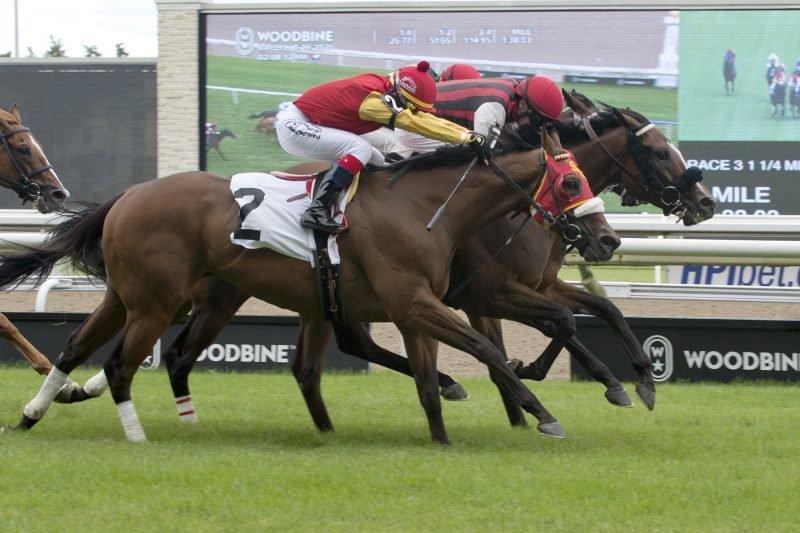 Some of Keogh's best work in 2020 was with the Langfuhr gelding Woodbridge who blossomed when stretched out to marathon distances. Woodbridge won second time out last year at 50-1 in a 10-furlong turf race and then finished a close fifth in both the Grade 1 Northern Dancer and Grade 3 Singspiel Stakes.
He also looks forward to starting his own filly, Scatter the Clouds, a Schickedanz-bred Langfuhr 3-year-old that he owns with Howard, Amanda Erwin and her husband Zack Cameron.
Ontario Stallion Spotlight:
Click here to get to know more about top-rated sire Old Forester, the No. 1 lifetime active sire in Canada with progeny earnings over $29 million.
2020 Race Rewind:
Watch jockey Sheena Ryan stickhandle Dirty Dangle through traffic to take the $135,000 Woodbine Cares Stakes on September 19, 2020.
Click here to watch the Woodbine Cares Stakes.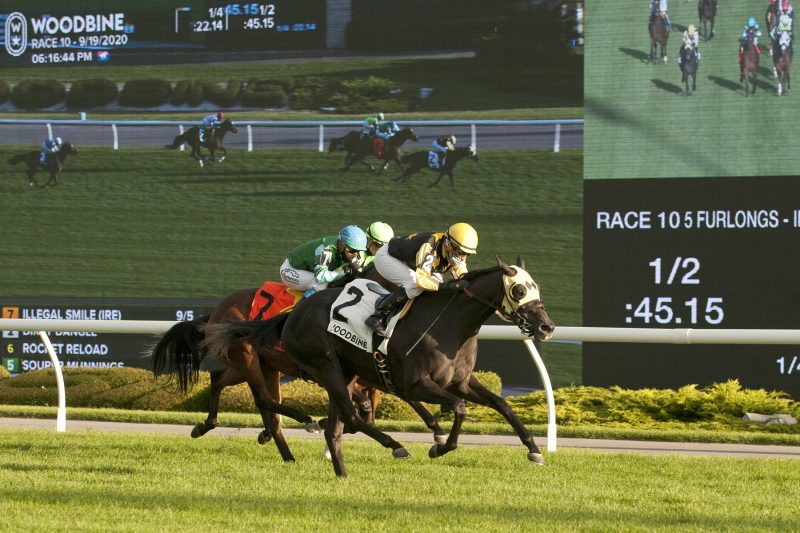 HPIbet: Click here to check out the latest promotions from HPIbet.