Thoroughbred Meet Opens in Six Weeks on April 22
Toronto, ON – Saturday, March 11 – Woodbine Entertainment is preparing for one of the most exciting Thoroughbred racing seasons in its storied history.With a stacked stakes schedule that offers more than $17 million in purses and highlighted by the first running of The King's Plate in 70 years, racing fans are in for an extraordinary season of world-class Thoroughbred racing at Woodbine Racetrack.

"The long and storied history of Woodbine includes many incredible seasons of racing, and this year is shaping up to be one of the most exciting ever," said Jim Lawson, CEO, Woodbine Entertainment. "With compelling and competitive racing on the track, and transformative initiatives off the track that will bring racing to more people than ever before, I can't wait for the starting gates to open on April 22."

The Woodbine stakes program also features 39 graded stakes, the return of the Grade 1 Canadian International run at a new distance of a mile and a quarter, and three Breeders' Cup 'Win and You're In' races highlighted by the Grade 1 Ricoh Woodbine Mile. Other highlights include the Breeders' Stakes – the last leg of the Canadian Triple Crown, the Grade 1 E.P. Taylor Stakes, and the new Pink Lloyd Stakes, just to name a few.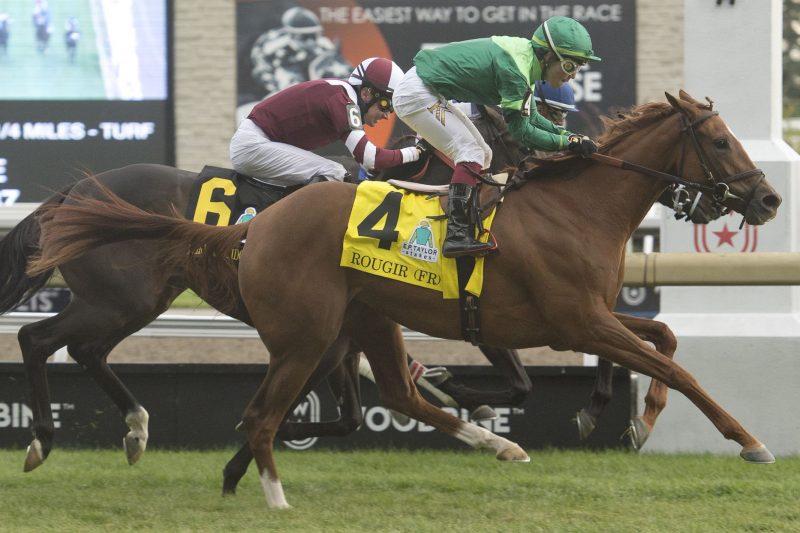 Opening day is set for Saturday, April 22 and the first condition book has now been published. For the 2023 meet, $62 million in purses will be offered, remaining at the same level as last season.
One of the most exciting racing seasons at Woodbine will be contested against the backdrop of the $1 billion Great Canadian Entertainment Resort Casino Toronto opening this summer on the Woodbine property. ​ The resort, which is operated by Great Canadian Entertainment, will feature a modern Vegas-style casino, integrated 400-room hotel, 5,000-seat live entertainment venue, and multiple on-site dining options. The new casino resort is expected to attract 12 million visitors, annually, to the property in Rexdale, bringing live horse racing to a new audience.
To support the growth on the property, Woodbine is actively recruiting for hundreds of new jobs. Job seekers are encouraged to visit the career section on Woodbine.com.
Woodbine Entertainment is also continuing its work on the Woodbine Community Plan – the redevelopment of the entire 684-acre property that Woodbine Racetrack is situated on. Plans are to build a large-scale urban community, connected to Toronto and the GTA through a new GO Station, that will provide Toronto with much-needed new and affordable housing, employment space and thousands of new jobs.
On the sports betting front, Woodbine Entertainment is continuing its work with regulators on the integration of pari-mutuel wagering into licensed online sports books. Once integrated – which is expected to happen this season – horse racing will be available to the millions of sports bettors in Ontario, reaching an unprecedented number of potential new customers which will benefit the entire industry and the 25,000 jobs it supports across the province.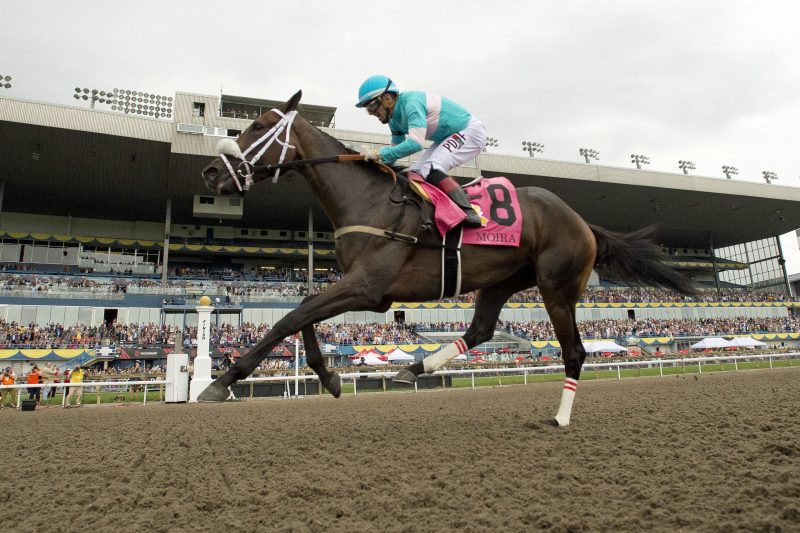 Woodbine is also exploring a new racing schedule with a goal of maximizing wagering by running more races in the fall and on its two marquee weekends – The King's Plate and Ricoh Woodbine Mile.
"As conveyed to our horse people over the past several months, we strongly believe we can optimize our racing calendar," said Michael Copeland, President, Commercial for Woodbine Entertainment. "Reducing a handful of race dates at the start of the season and running many of those races in the fall, when our horse supply is stronger, will drive increased wagering which will benefit the entire industry."
While the number of race dates is the main issue in negotiations with the Horsemen's Benevolent Protective Association of Ontario (HBPA) for a new agreement, Woodbine Entertainment does not expect the situation to have any impact on the 2023 racing season.
"While it is unfortunate that we haven't been able to reach a new agreement with the HBPA, we will continue to work with our regulators and our horse racing community to ensure an exciting season of racing at Woodbine," added Copeland.
Operating without share capital, Woodbine Entertainment's sole mandate is to sustain and grow a vibrant horse racing industry in Ontario that supports a way of life for thousands of families throughout the province. ​
"This is an exciting time for Woodbine and the Ontario horse racing industry," said Lawson. "We have all just come through a very difficult few years, but we have a dedicated and resilient racing community that continues to deliver a world-class product, and through our transformational investments and collective commitment we are now within reach of our ultimate goal of having a strong and sustainable foundation for racing in Ontario for generations to come."