TORONTO, June 26, 2019 – Woodbine Entertainment is elevating its game when it comes to turf racing with the grand opening of its new inner turf course scheduled for the first day of the Queen's Plate Racing Festival on Friday, June 28.
Woodbine will host its first race on the brand new seven-furlong Kentucky Bluegrass course during the Friday afternoon program. The new inner turf course will compliment Woodbine's all-weather Tapeta racetrack and world-renowned E.P. Taylor Turf Course that opened September 1994 and boasts popular wide sweeping turns and the longest stretch in North America.
"Opening our new state-of-the-art inner turf course during the Queen's Plate Festival is the perfect compliment to this event's rich history," said Jim Lawson, CEO of Woodbine Entertainment. "It's a demonstration of our commitment to growing the sport of horse racing towards a future that is bright and proud as the 159 years that have preceded it."
The transformation of the former seven-eighths-mile Standardbred track into a second Thoroughbred turf course began in the spring last year.
The track has undergone constant monitoring and evaluation with horses galloping, breezing and working over it in the weeks leading up to the opening, culminating with a full-dress rehearsal. Woodbine conducted timed trial races including participation by the track and gate crews, broadcast team, AGCO stewards as well as security and emergency personnel.
"The safety of the horses and participants is a top priority for Woodbine and the new inner turf course has undergone thorough inspection by our racing executives and track specialists as well as a third-party laboratory to be deemed safe and ready for racing," said Jonathan Zammit, VP of Thoroughbred Racing Operations. "Woodbine is excited to celebrate the opening of the new inner turf course as we endeavour to become the premier turf racing destination in North America. Our team has worked tirelessly to bring our vision to life, and we look forward to elevating our world-class racing product to a new level."
Once both turf courses are fully operational, Woodbine will look to card five to six racing opportunities every race day through the 2019 meet.
The distance of races, including stakes opportunities, that will be carded on the new inner turf course will range from five furlongs to 1-1/2 miles.
The new inner turf course will host this year's Grade 3 Ontario Colleen Stakes (July 20), Eternal Search (August 14), Vice Regent (September 7) and Ontario Damsel (September 22), plus two new five-furlong stakes for two-year-olds on September 15: the Ontario Racing Stakes and the filly companion Woodbine Cares Stakes.
An official ribbon-cutting ceremony will be held at 2:30 p.m. prior to Friday afternoon's racing program to celebrate the historic launch of racing on the new inner turf course at Woodbine Racetrack.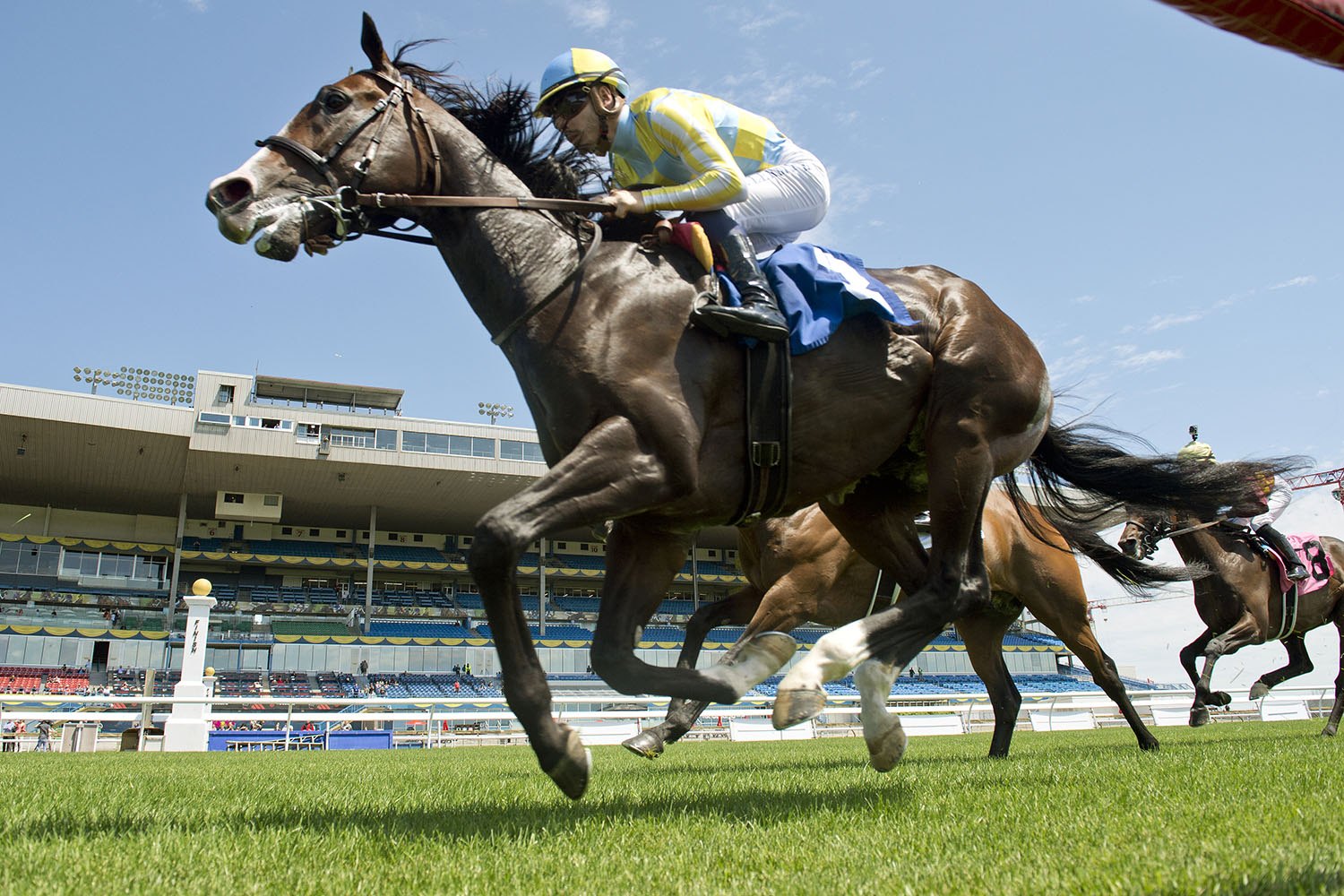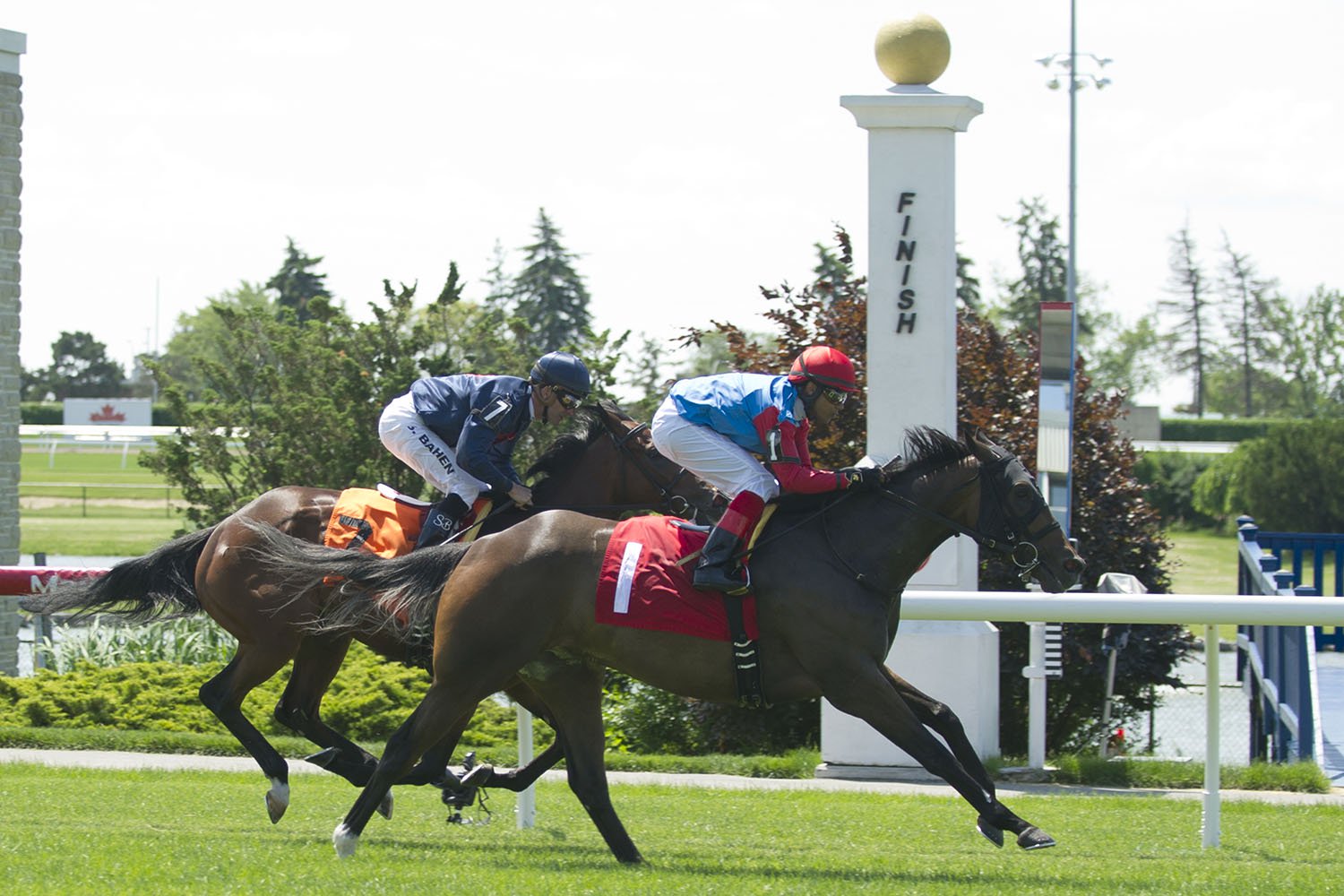 Woodbine Turf Course Specs:
Inner Turf Course
Distance: 7 furlongs
Length of Stretch: 978 feet
Width: 90 feet
Banking: 6 per cent banking on turns
Base:  Limestone
Drainage Layer: 4 inches
Growing Medium: 4 inches of sand with fiber over 8 inches of sand
Turf: Kentucky Bluegrass
E.P. Taylor Turf Course
Distance: 1-1/2 miles with a 1-1/8-mile chute
Length of Stretch: 1,440 feet
Width: 100 feet in homestretch; 120 feet in backstretch
Banking: 4 per cent banking on turns
Base: Clay
Drainage Layer: 4 inches
Growing Medium: 6 inches of loamy sand over 6 inches of sand
Turf: Kentucky Bluegrass