By: Hayley Morrison for Woodbine.com
TORONTO, October 12, 2018 – Canadian-born rider Steven Bahen will be looking to add another graded stakes to his resume when he pilots Tiz a Slam from the gates in the Grade 1, $800,000 Pattison Canadian International on Saturday afternoon at Woodbine Racetrack.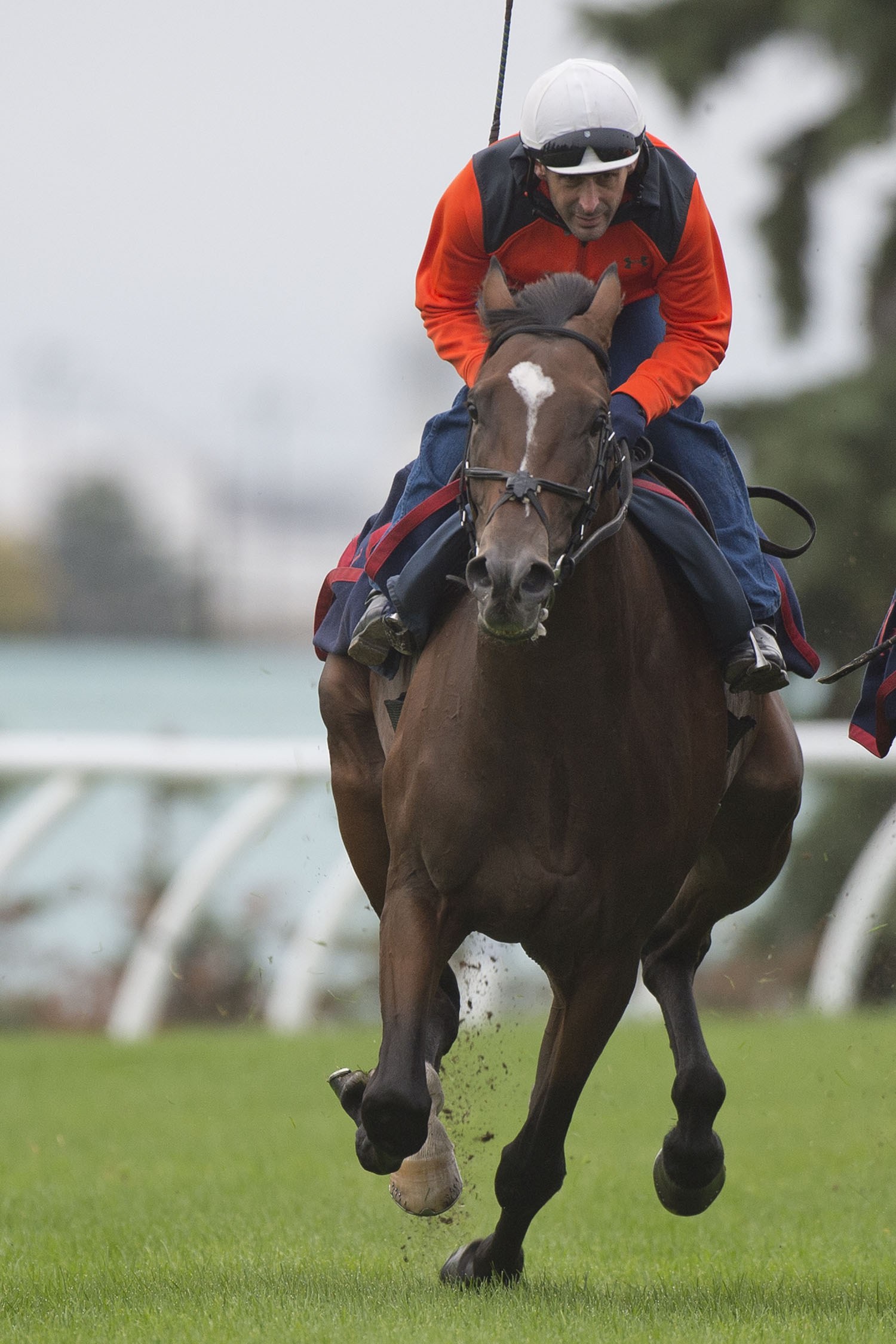 Born in Montreal, Bahen began his riding career 32 years ago at Greenwood Racetrack. His first mount at Woodbine or the New Woodbine (as it was known back then) was in the spring of 1986 aboard Mozambique Express, a racehorse bred by E.P. Taylor. While the horse was by no means notable, the fact that Bahen will be riding on the turf course named for E.P. Taylor for the International speaks not only to the longevity of his career, but also subtly hints at a piece of Canadian history underlying the race.
Although Bahen did not grow up around horses, when he was a teenager he moved to Toronto where his father worked for the racetrack. Soon enough he found himself working for trainer Ted Mann. "Fourteen years old, hot walking horses and watching the walking machine. Then rubbing the ponies for Janet Bedford when Ted passed away. Then started galloping three to four years into it."
He rode his first winner in the summer of 1986 aboard Micheline and secured his first classic race with Silent Fleet in the Canadian Oaks 10 years later. Since then, Bahen has come a long way and even caused some interesting upsets including a win with 82-1 longshot TJs Lucky Moon in the 2002 Queen's Plate. Not a stranger to the winner's circle, Bahen won the 2006 and 2007 edition of the Grade 2 Play The King Stakes with Le Cinqueime Essai as well as capturing the 2013 Woodbine Oaks with Nipissing.
To date, the seasoned jock has more than 15,500 career starts to his name and has amounted northward of $50 million in career earnings over the last three decades.
While Woodbine continues to change and develop and horsemen come and go, Bahen is more than content to continue riding at the Toronto oval.
"It's home. Started here, grew up here. It's nice where you don't have to travel around and you can stay with your family. That's a big plus — staying with your family — when you're a rider instead of shipping here and there, it's nice to stay planted," said Bahen, who currently ranks within the top 10 in Woodbine's jockey colony.
Some of Bahen's more recent career highlights include several graded stakes wins, including two with none other than Tiz a Slam. Bahen guided the four-year-old bay colt to wins in both the Grade 2 Nijinsky Stakes and Grade 3 Dominion Day Stakes earlier this year.
Riding the horse for his last four starts, Bahen has become well acquainted with the Roger Attfield trainee.
"He's a pretty easy horse to ride," he said. "Don't mess with him too much, just let him be happy and when it comes down to the end, hopefully he gives it to you."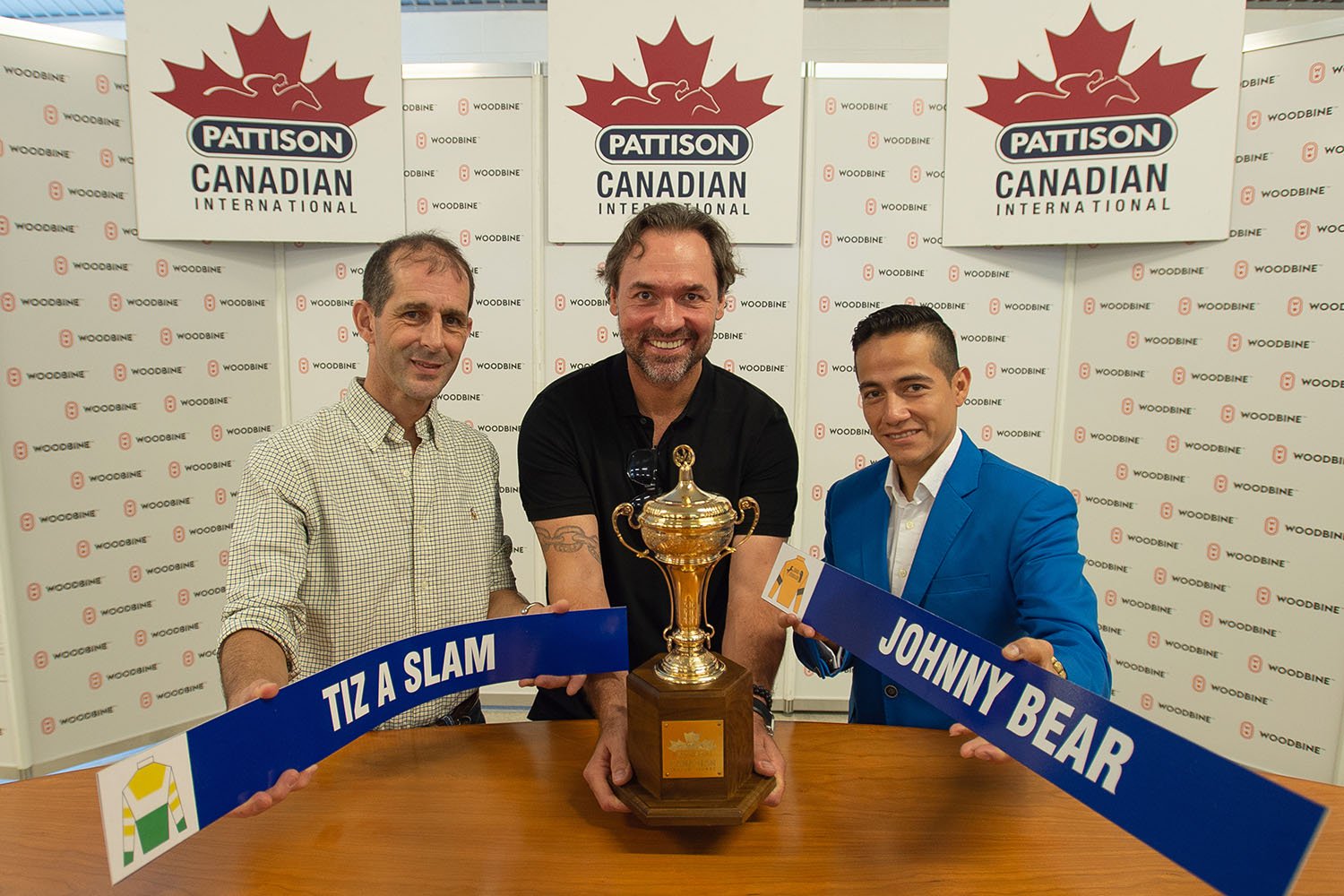 A runner-up in last year's Queen's Plate, Tiz A Slam has shown extremely good form heading into Saturday's big race. One of his best performances this year includes a dominating gate-to-wire win in the Nijinsky. A solid performance in which he showed the 1-1/2-mile distance across the turf would not pose a problem in the International.
However, he will have to contend with a strong contingent of Euro turf runners including Bandua, Desert Encounter, Khan and Thundering Blue. Not to be discounted, the U.S. based trainees include Chad Brown's duo, Focus Group and Funtastic, as well as Graham Motion's formidable turf runner Spring Quality and Mike Maker's trainee Markitoff. The bay colt will also face off against local Woodbine horses English Illusion and back-to-back Northern Dancer Turf winner Johnny Bear.
Nonetheless, Bahen has confidence in the colt, mapping out two ways in which he could get the job done.
"He's not a horse that has to be on the lead, he's run from off the pace," said Bahen. "But it's just the way he's been running with me — he settles in, if he gets happy just keep him out of trouble and let him have his stride. Hopefully, if he's on the front, we can finish real strong and if he is not on the front, hopefully he finishes real strong and runs after them, which I think he will. "
While Bahen has ridden Woodbine's turf course many times throughout the years, he's only ridden in the International once before. In 1995, he rode Mt. Sassafras to a 13th place finish in a field of 15 horses.
Yet, second time around and 23 years later, he still has his eye on the prize.
"It's always nice to win big prestigious races. It would be another notch in the belt."