TORONTO, February 27, 2018 – Woodbine was a blur of activity on Tuesday morning as trainers and horses returned to the backstretch to begin preparations for the 2018 season.
Nearly 200 trainers will put 2,000 stalls in use throughout the eight-month meet, which sees live racing burst from the gate on April 21.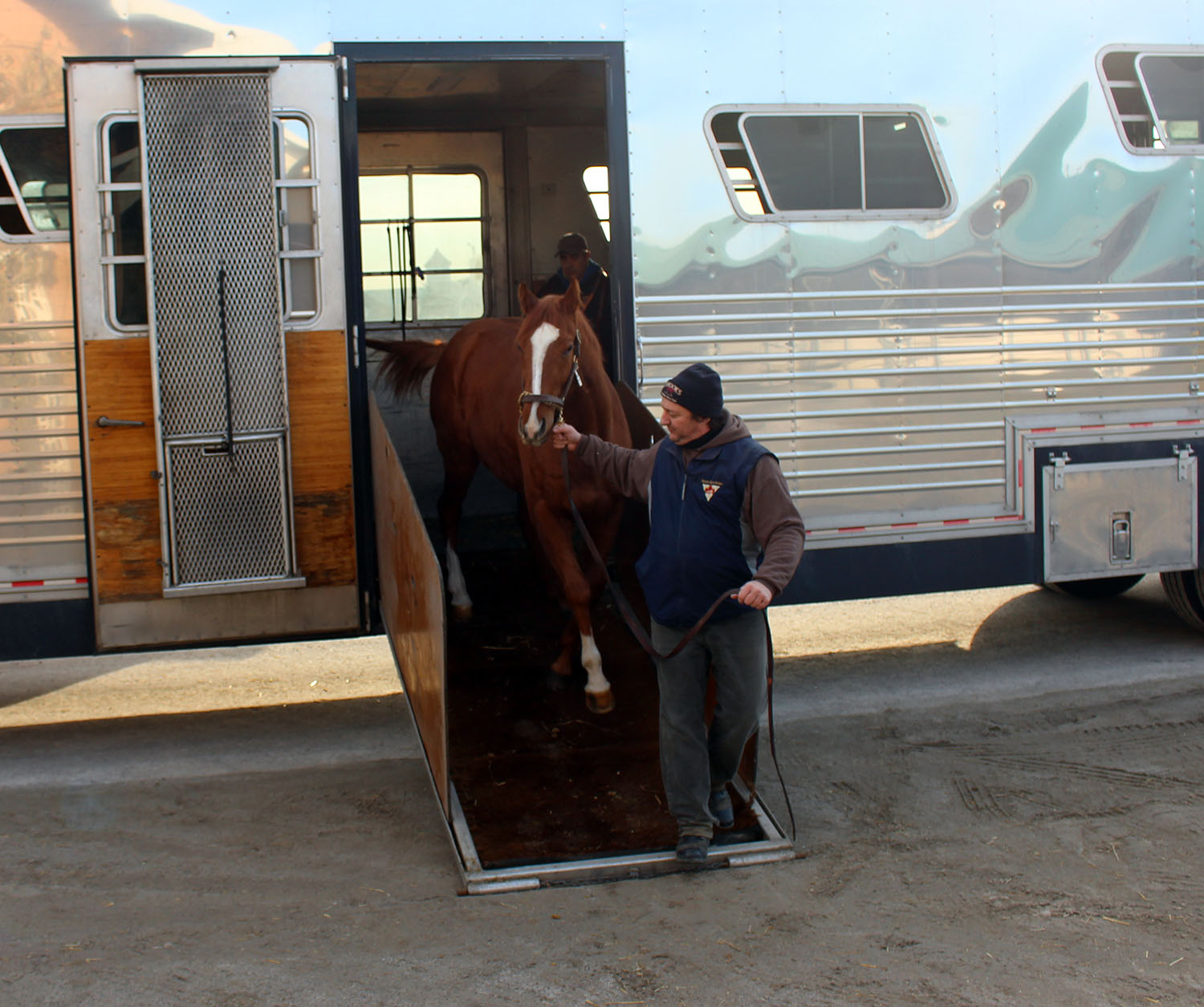 Pink Lloyd, a perfect eight-for-eight in 2017, is one of the favourites for Horse of the Year honours and also one of the first to step foot on the backstretch for Hall of Fame trainer Robert Tiller.
"Pink Lloyd wintered fine. We'll get him going and he'll tell us when he's ready," said Tiller. "We're interested in the same schedule as last year but we'll take it one race at a time."
Owned by Entourage Stable, the multiple graded stakes winning chestnut was a force to be reckoned with in 2017 winning eight stakes including the Grade 3 Vigil and Grade 2 Kennedy Road.
The perfect season for Pink Lloyd was a magical series of moments for the veteran horseman.
"No question. I think it was the most magical year any horse has ever had here. No horse has ever won eight stakes in a row," said Tiller. "I've had a lot of good horses over the years and won a lot of stakes, but did they win eight stakes in a row? No sir. It will be a long time before you see it again."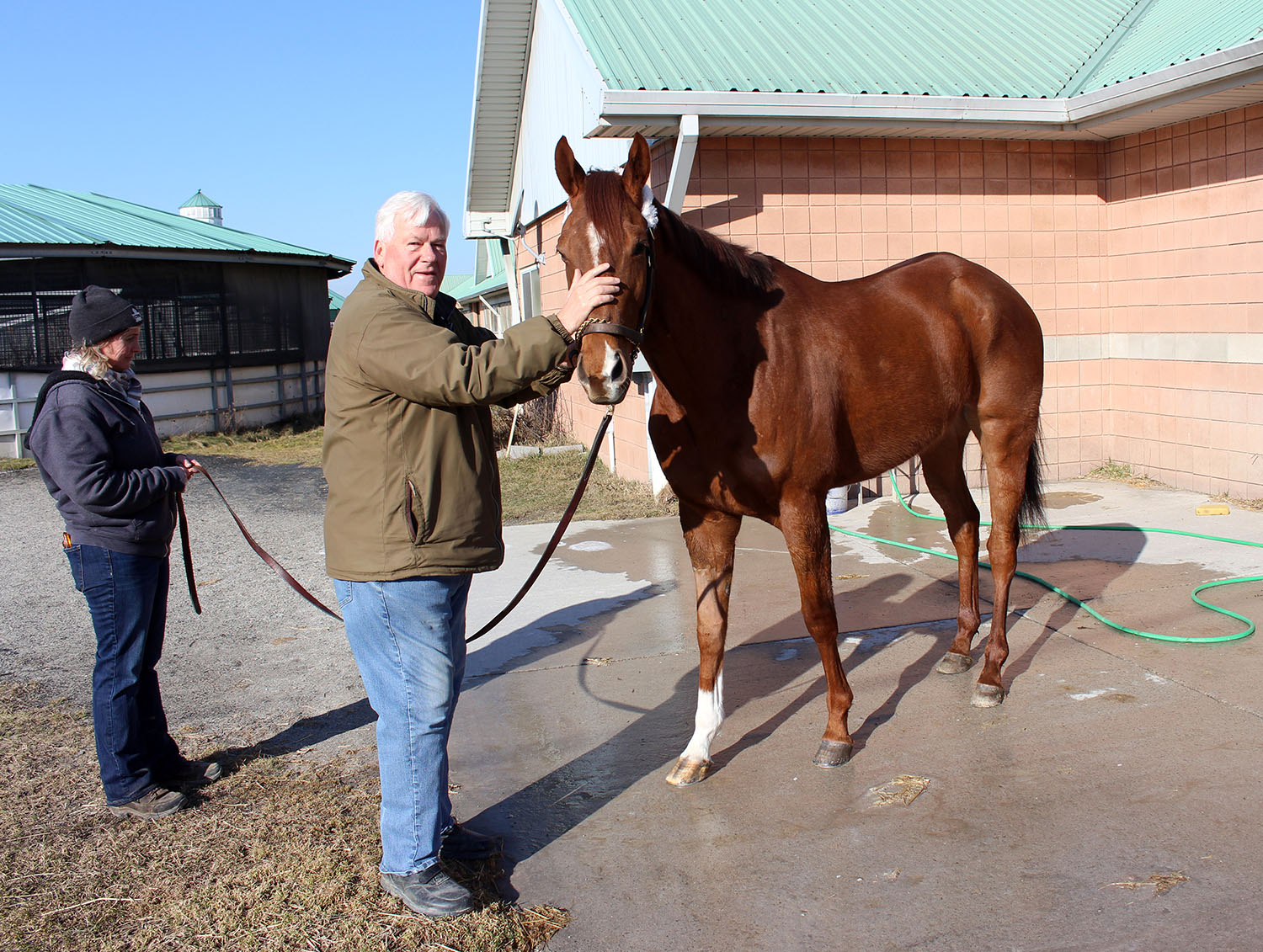 The majority of Tiller trainees enjoyed a winter not far from their Woodbine home.
"Most spent the winter at Paul Buttigieg's farm in Egbert, Ontario," said Tiller. "My horses have wintered there for 35 years. He has a huge indoor arena and can get them legged up indoors to get them going."
Going into his third year at Woodbine, 32-year-old conditioner Tony Gattellaro was one of the first to arrive. The multiple stakes winning trainer won 10 races from 49 starts in 2017, including a score in the prestigious Princess Elizabeth Stakes with Clickity Clack.
Gattellaro will have 14 stalls to fill initially as he prepares for Opening Day on April 21.
"I'm fired up to come back again," said Gattellaro. "Most of the horses have already been galloping at the various farms and come in with a decent base underneath them. Most of them will pick up and start galloping right away. Within two weeks, I'd like to start breezing and have the majority of the older horses ready for Opening Day. The younger horses, we'll be real patient and take our time with."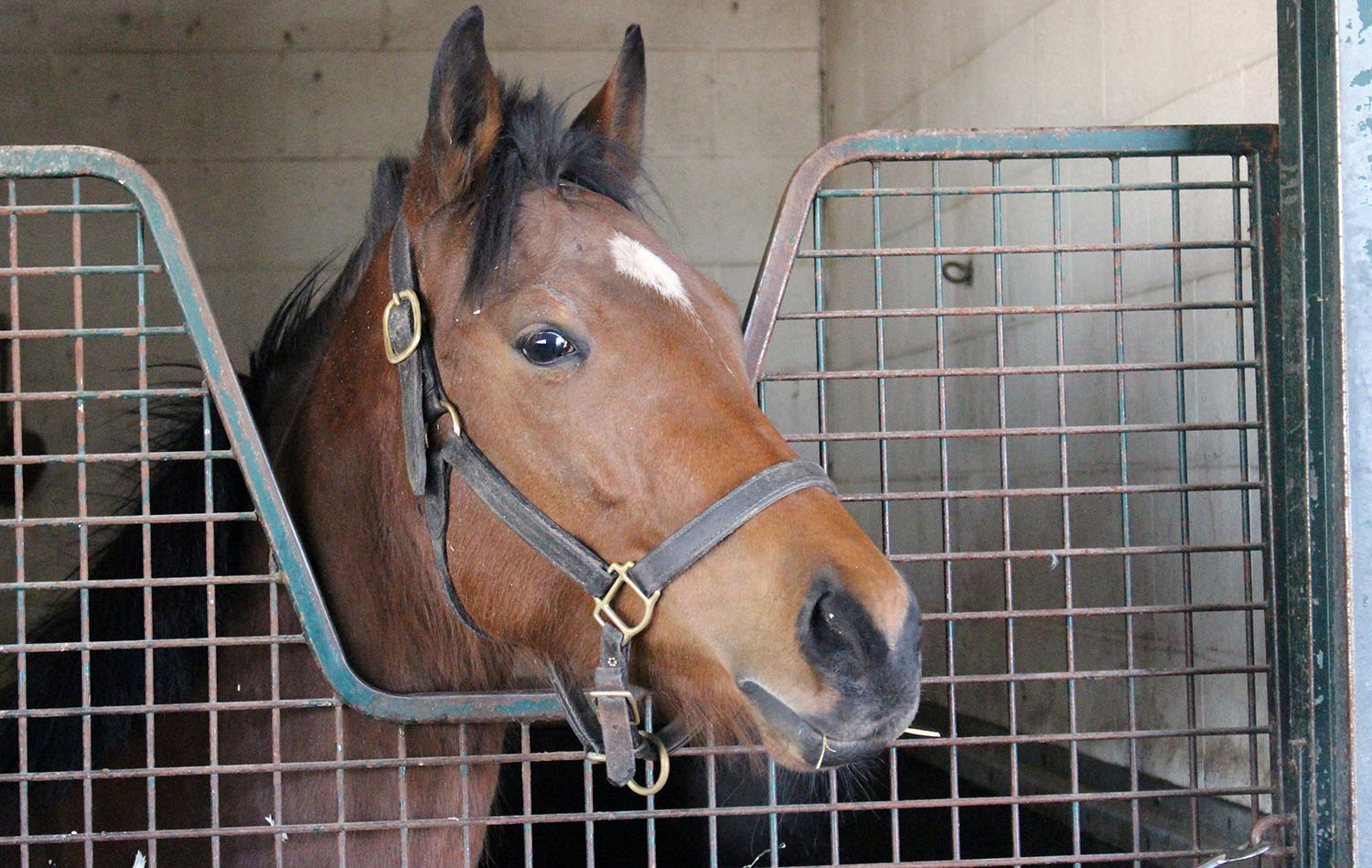 Nominated to both the Canadian Triple Crown and Woodbine Oaks, presented by Budweiser, Clickity Clack has blossomed over the offseason.
"Clickity Clack had a tremendous winter," said Gattellaro. "She's really filled out and matured. She's coming into herself and I think she is going to have a big year."
With business booming for the up-and-coming trainer, Gattellaro is determined to stick to the little details that has propelled early success.
"The biggest thing with taking on new clients is making sure that every horse gets the same treatment and not take anything away from what's got me to this stage to attract new business," noted Gattellaro. "I put aside a lot of time for owners and make sure I'm always there to answer the phone."
With stable stars Absolution, Red Riot and Fresh Princess all returning to action, Gattellaro is looking forward to competing in the top flight throughout 2018.
"I'm looking forward to the Yearling Sales Stakes day again. I've had a lot of success purchasing horses out of the sale," said Gattellaro, who has enjoyed great success with purchases from the Canadian Premier Yearling Sale. "I'm targeting that as a potentially bigger night for my stable this year. It's good for marketing the business to show people what we can do on a limited budget and get the results we've been lucky to get."
The dirt training track will open for business on February 28, while live Thoroughbred racing returns to Woodbine on April 21. The 159th edition of the Queen's Plate, first jewel in Canada's Triple Crown of Racing, is slated for Saturday, June 30.