TORONTO, February 12, 2019 – Woodbine racing analyst Dawn Lupul outplayed a field of more than 50 notable journalists, fellow horse racing analysts and personalities this past Saturday to win the NTRA's National Horseplayers Championship Charity Challenge sponsored by Tito's Vodka.
Aside from earning the bragging rights as winner of the highly-competitive horseplayer tournament for media and celebs, Lupul will have $5,000 donated in her name to the Permanently Disabled Jockeys Fund.
"I am truly honoured that I was invited to participate in such a great charity challenge on the highlight weekend of the NHC tour," said Lupul. "To have the opportunity to play against 51 celebrities and talented handicappers was a real thrill!"
Following a format similar to the National Horseplayers Championship held over the weekend, the Charity Challenge required participants to select one horse to Win and Place in eight races. Lupul earned the highest hypothetical bankroll among the players, totalling $92.60, to be declared the winner after the final race of the contest from Santa Anita.
"I figured that to have a chance to win, I would need at least four winners out of the eight races. Picking favourites wasn't going to give me a chance, so I immediately looked at the races where confusion seemed likely and attacked those first.
"The race I liked the best was the ninth from Santa Anita, the Grade 2 San Marcos, which was also the final race of the contest.  The European horse I liked, Platinum Warrior, was 15-1 on the morning line. I loved his improving form from his last start and really felt he had a big chance. He ran a huge race and took me from fourth right to first in the contest when he scored at 16-1!"
Popular Woodbine daily handicapper Sheri Riddoch finished fourth with a bankroll of $63.80 behind runner-up Frank Angst ($87.80), an Eclipse Award-winning journalist from The BloodHorse, and third-place finisher Brian Blessing ($70.60) of Sportsbook Radio & Vegas Hockey Hotline. The Las Vegas Review Journal's Mike Brunker ($59) rounded out the top five finishers.
"Truly I was thrilled just to get a chance to play, and winning was beyond anything I expected," said Lupul. "A $5,000 cheque in my name will be presented to the Permanently Disabled Jockeys Fund and I couldn't be more excited to be a part of it."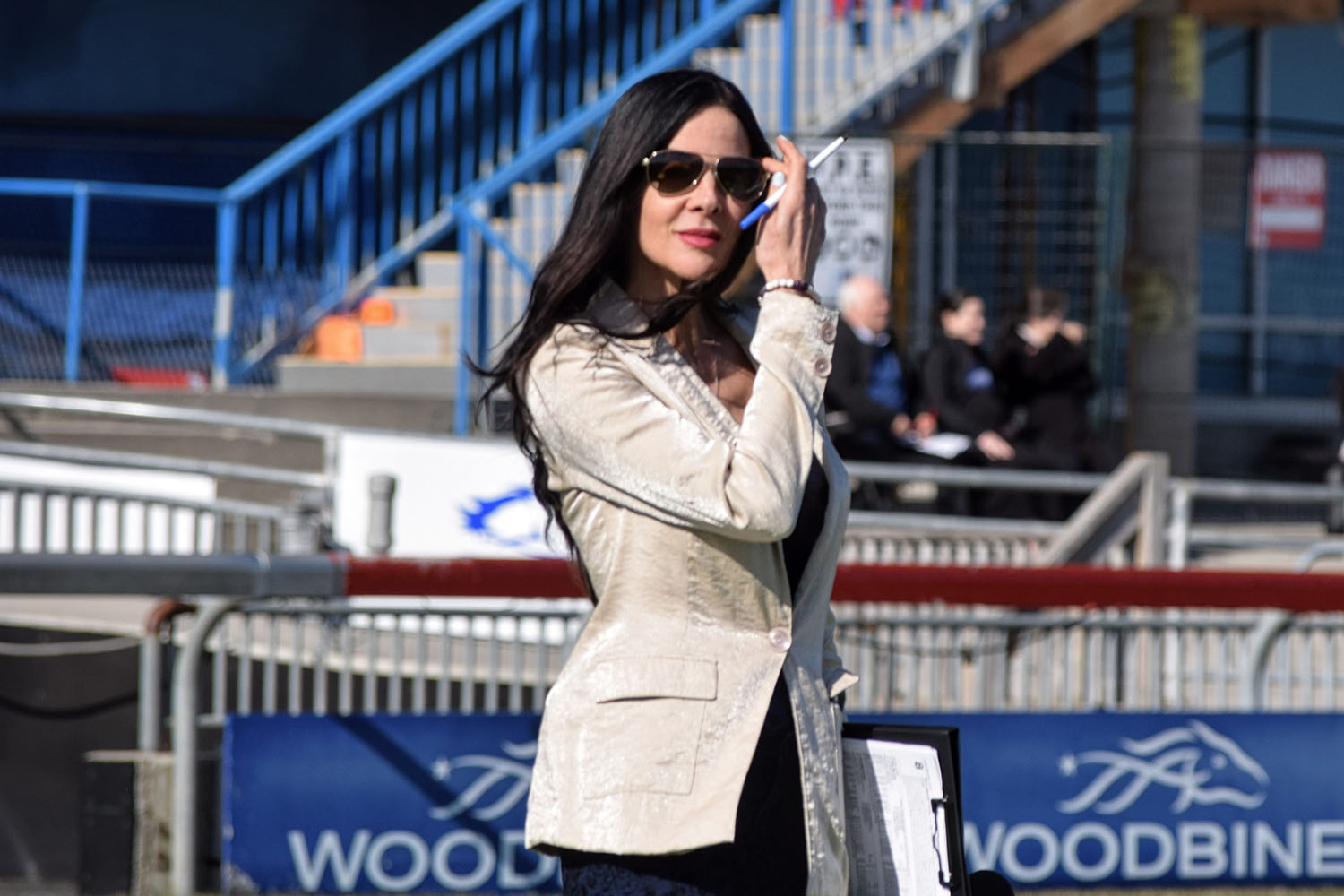 It was through a recommendation by Steve Koch, NTRA's Executive Director, Safety and Integrity Alliance and former VP of Racing at Woodbine, that Lupul was offered the chance to play.
"Special thanks to Joe Bacigalupo, NTRA's Sr. Director of Government Relations and Membership Development, and of course to Steve Koch as well. I am forever grateful for his confidence in me!"
Follow @WoodbineDawn on Twitter for her racing insights and analysis. Woodbine's 2019 Thoroughbred racing season kicks off on April 20.
***
In the weekend's main event, 34-year-old Illinois resident Scott Coles became the youngest ever champion to win the NTRA National Horseplayers Championship Presented by Racetrack Television Network, STATS Race Lens™ and Treasure Island Las Vegas.
Coles took home the $800,000 first-place prize and was named the Eclipse Award's Horseplayer of the Year after winning the 20th edition of the tournament. A first-time NHC qualifier, he defeated a field that consisted of 668 entries — the second-largest in the tournament's history — and 522 individual players.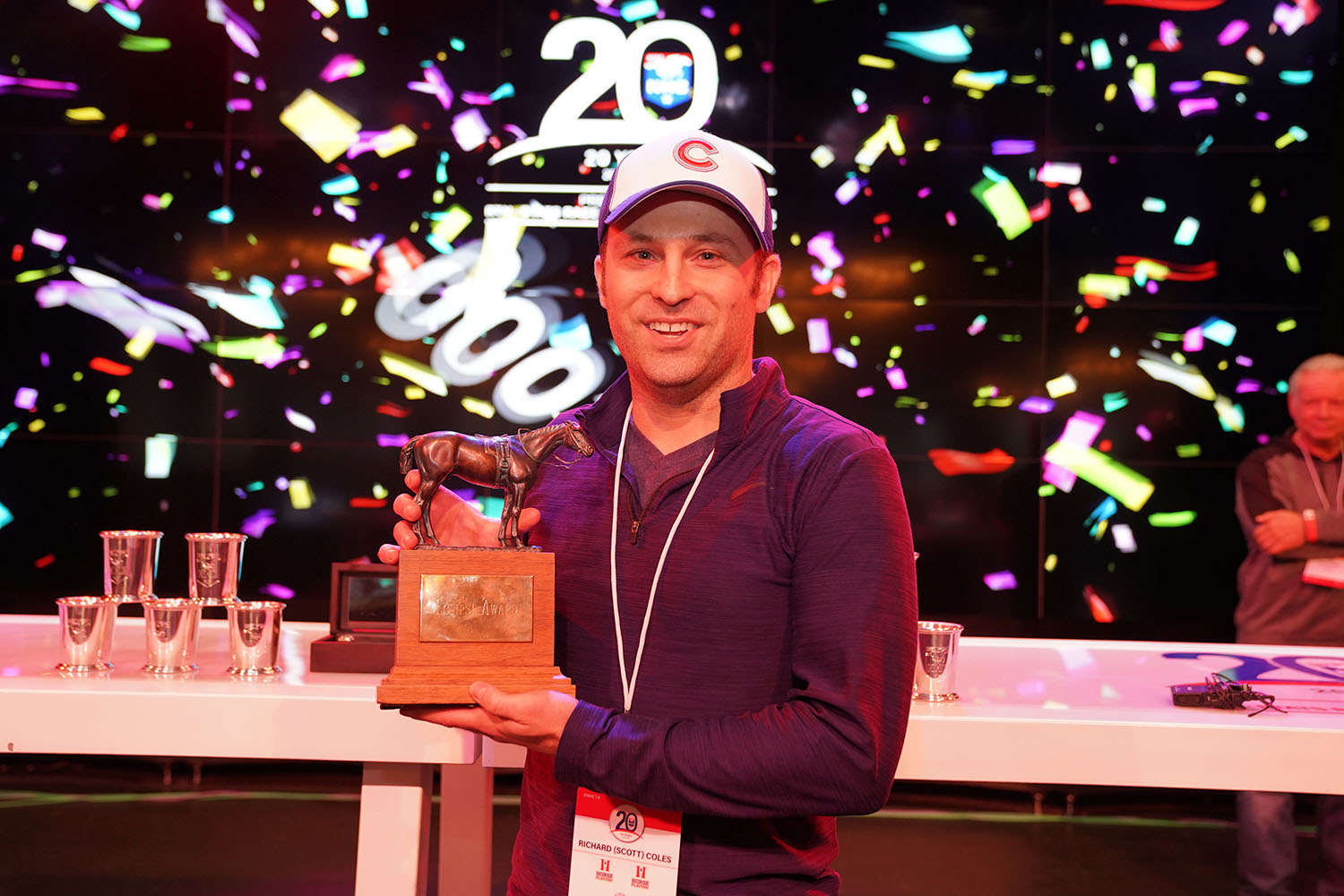 Defending champion Chris Littlemore was the only Canadian to crack the top 10 with a seventh-place finish. The 2019 NHC finals awarded cash to the top 67 finishers (the top 10 per cent overall) from a total purse of $2,863,000. For full results, visit www.NTRA.com.